Bont Riot+ Boa Road Cycling Shoes – Review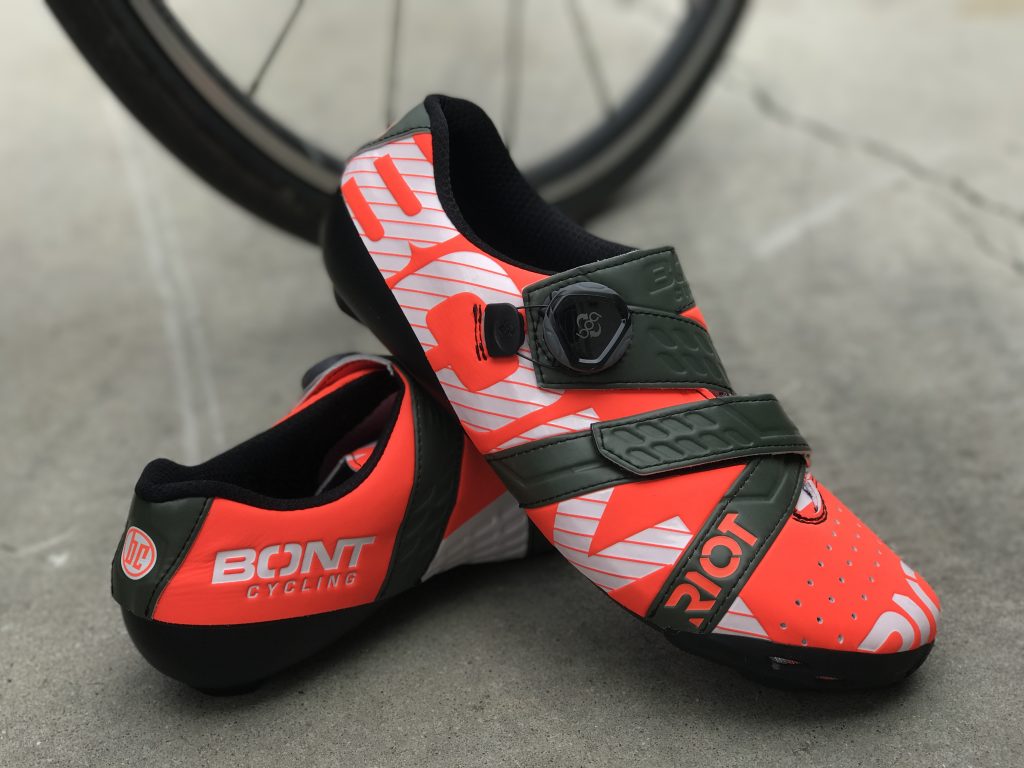 Bont Cycling has always been at the forefront of the market, and their perfect fit via heat-molding shoes are a staple for the wide width crowd. With a range that starts at a pretty budget friendly price of $179 MSRP (currently going for just over $140 on Wiggle) and goes up to $399 for the Vaypor S.
SOME TECHNICAL DETAILS
Model Tested: Riot+ in Crimson
Price: $179 MSRP
Sizes Available: EU 36-50
The Riot is the world's first carbon composite heat moldable entry-level cycling shoe, and now Bont has upgraded their original Riot to include the Riot+ with Boa dial closure. They've trickled down their graphics, micro cleat grid (to put your cleat exactly where you need it), updated the overall look of the Riot+ to better match their higher end shoes.
Extensive perforations of the top panel along with integrated air vents on the front bumper provide ventilation while a high-grade micro fiber upper finishes off the look. Like Bont's pro series, the Riot's tub style chassis is strengthened with a carbon band across high stress areas and an anatomical heel cup for stability during the pull through and up stroke.
The Boa dial and cross-styled velcro make for a snug fit that, coupled with the heat molding, keeps you in your shoes even on tough efforts. The uppers are soft in contrast to the super stiff foot tub, and allow for a little breaking in to really make them comfy.
A little different than your average cycling shoe, Bont likes to give your feet room to breathe with a shoe that has a more natural toe-box and a heat moldable sole. This means you literally put these shoes in your oven, take them out and fit them to your own foot. For reals.
The option to heat mold the shoes also allows you to get a little (not a ton, but some) extra space in the forefoot. I used the handle of a screwdriver to gently push out the sides of both shoes, and this helped even more. Plus, it's tough to beat the exact fit of arch and heel support that this shaping method provides. Seriously perfect.
Of course, you may need to repeat the heat molding process once or twice to get them to feel spot-on. On my second round with the oven, these Riots became some of the most comfortable cycling shoes I'd ever tried on.
A FEW NOTES ON FIT AND COLOR
If you're like me, and you struggle to find cycling shoes that are wide enough to actually fit properly, consider going with Bonts. I gave the Riot+ the full trial, but also had a chance to feel the fit of the Bont's Vaypor S and Vaypor+ in wide widths. All three shoes offer a very roomy toe box that offers a more natural foot shape. But the wide-width Vaypor line definitely allows for more space.
While the Riot+ does not technically come in a wide width option, the standard size is much wider than other cycling shoes, and as such offered enough space for me without creating hot spots.
The colors here, except for the black on black versions, are bright. Personally, I'm a fan of the bright statement and criss-crossed graphics. But the Crimson is a little of a misnomer here as these are closer to an orange rather than a deep red. Fans of a more subtle shoe should go with the khaki or black colorways.
As for fit, you'll definitely want to try these on or check out the sizing wizard on Bont's website for picking up a pair for yourself. I was sized up two full numbers for the right fit–they generally fit a little shorter than other cycling shoes.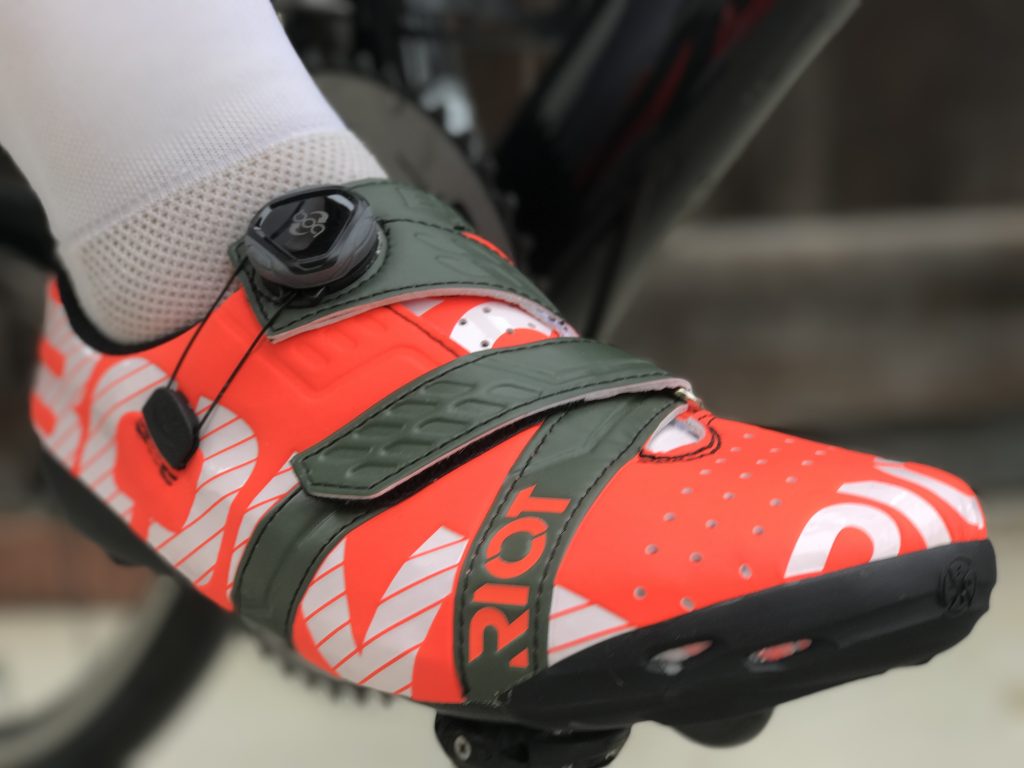 THE VERDICT
There are no other words here. I love these Bonts. The custom fit and feel is beyond compare, and they certainly make a statement. Plus, there's something about the shape of Bont shoes that just looks more natural on the bike and feels more natural on your foot. At this price point, it's pretty hard to go wrong.
WHERE TO BUY BONT CYCLING SHOES
Bont shoes tend to be a little more difficult to find, but you should try your LBS first. They can often order a pair for you even if they don't have them in the shop. Online, check out Wiggle or Amazon.com for good deals on the widest selection.
Always remember, however, if you buy through Amazon, make sure you're buying from a reputable seller–counterfeits are out there. We've had success with sellers like Bike Bug or 365 Cycles.