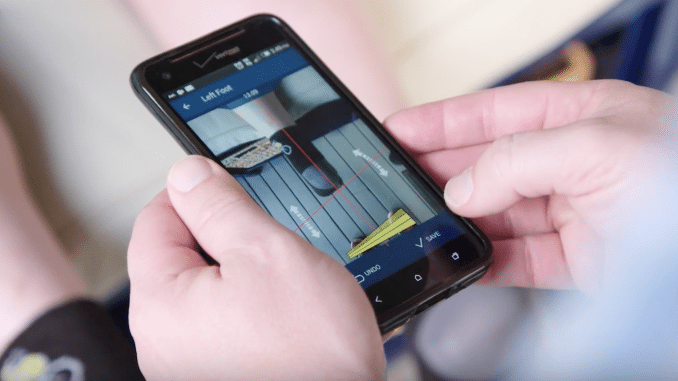 Getting the exact perfect fit to your bike is something of a delicate process. Along with their expertise in fitting, the folks at Bike Fit have released a new app that takes some of the difficulty out of getting the perfect cleat angle on your cycling shoes.
Shims, many believe, can decrease pain and improve your power transfer to the bike–giving you the right angle with which to drive your legs efficiently. But figuring out exactly your own personal shim needs used to be a mystery solved only by a pro bike fitter. Bike Fit's free app lets you do that for yourself–and for free.
Bike Fit Foot Fit Calculator App
Since I have an iPhone, I tried this out using my kid's Kindle Fire (which also involved me hacking it to allow for the Google Play store and Flash and stuff. But I guess that doesn't have anything to do with this at all).
It downloaded and worked on my Kindle, no problem. And the entire app is pretty easy and straightforward to use. You'll need a friend to take a picture of your heels, basically, and then adjust the laser angle to align with your foot.
Based on that angle, you'll be able to get the correct number of shims for your own personal foot. It really is this easy; though, you want to make sure to take care to line up your leg/foot properly. Relax and make sure you're not pulling your foot up or to one side.
Does It Work?
Yes. I happen to use shims already, which were set up by my professional bike fitter. One shim for one foot and two for the other. The app reinforced my pro fit exactly. I'm digging this app–especially since it's free.
Check it out for yourself at the Google Play Store: Foot Fit Calculator. And get more info on bike fitting at bikefit.com