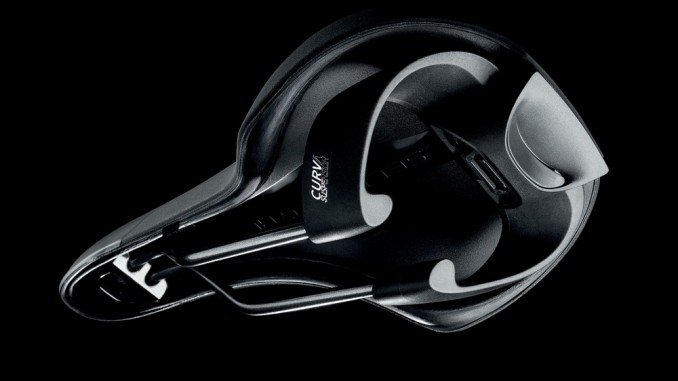 While Selle Royal alluded to their new line of saddles designed to fit any rider in serious comfort over a month ago, today they've released specific details on their new Scientia range ahead of next week's Eurobike bash. And these new seats promise that every type of cyclist will find relief at a relatively low price point. Well, that is, if you're paying in euros. There's currently no U.S. price available, but at under 80 euros, these saddles should be competitively priced.

Selle Royal teamed up with the researchers at Sport University of Cologne (they're kind of a big deal) to develop a comprehensive range of ergonimic saddles. In other words, these folks did their homework–tons of it–to find just what offers the most comfort to the most riders. As a result, Scientia includes 9 models and a two-stage fitting process. Each model combines two characteristics from each cyclist: riding position and "Ischial variation," which is a fancy college word for the distance between your sit bones.
Here's the breakdown of fits direct from Selle Royal:
To find your riding position, you sit on a bike as you would normally cycle, and the angle your back makes with the road is measured.
'ATHLETIC' matches riders with a 45-degree angle between back and road
'MODERATE' matches riders with a 60-degree angle between back and road
'RELAXED' matches riders with a 90-degree angle between back and road
Athletic, Moderate and Relaxed correspond to specifically-designed saddle profiles and central indent.
The second part of the process is determining the rider's ischial variation. To do this, you must sit on a special gel measuring pad, with your back upright at 90° and apply downward pressure to the pad. Find the centres of the two ischial impressions that are left on the pad and and add together the two numbers. The result is your ischial distance. A distance less than 11cm = Small; 11-13cm = Medium; and over 13cm = Large. Small, Medium and Large correspond to the three saddle widths.

The look of the Scientia line varies based on size and fit, but definitely has a unique aesthetic. These don't seem to be the same cushy, comfort-promising saddles you've seen offered here and there. In our opinion, they look pretty cool. But we'll know more for sure when we get some up close and personal time with the Scientia line in the coming weeks.
Each of the saddles will feature similar characteristics that Selle Royal says will maximize comfort and performance for every type of rider:
BODY CONTOUR – A radius-specific design to provide optimum comfort for differing spine angles. The more inclined the Riding Position, the smaller the edge-radius.
REAR PLATEAU – An elevated rear section to prevent backward sliding and decrease pressure in the saddle middle which can cause discomfort.
CENTRAL RESERVOIR – Indentation in the saddle middle whose shape and dimensions have been studied to correspond to ischial variations for greater comfort.
3D SKIN GEL – Royalgel™ is placed intelligently at critical points of contact on the saddle surface for added shock absorption, while reducing overall saddle weight.
CURVA SUSPENSION – The unique curved suspension design is attached at the rear of the base to offer exclusive comfort by avoiding pressure on the seat bone contact points and guaranteeing additional lateral flexibility.

More information, including weights, materials, and specifics to come! Official release date is September 1st, and we're stoked to check these out. What do you think? Planning to try one for yourself?