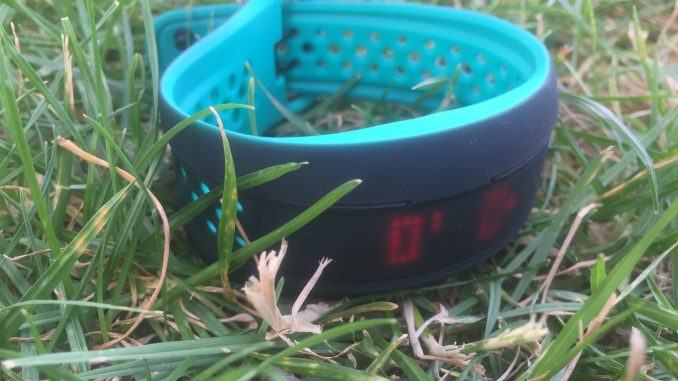 The Mio Fuse: I was a doubter. Sure, the colors are cool, it's relatively comfortable to wear, and it monitors my heart rate with a serious amount of accuracy. But how useful can it be for a cyclist or triathlete who's in the middle of hardcore training?
The answer surprised me. At just $99, the Mio Fuse is not only one of the cheapest options in fitness bands, it also gives you usable features for your buck. In other words, with a little finagling, it will actually let you track your training just like watches that cause a much bigger dent in your wallet.
Mio Fuse Review – Specs
Price: $99
Colors: Cobalt, Aqua (tested), Crimson
Sizes: Regular (233mm long), Large (259mm long)
Water Resistance: Up to 30m
Weight: 39g
Features: Tracks Sleep; Resting Heart Rate; Calorie Count; Steps and Distance; Speed; Heart Rate with Zones; Pace; Vibration Alerts; Time
Compatibility: Bluetooth and Ant+ connectivity with many cycling computers for heart rate readings. Also uses Mio Go (required for setup) and Mio Pai apps.
More Info at Mio Global's Site
Upsides: The Mio Fuse is, as I said, surprisingly useful. As a triathlete, I used this for bricks with pretty decent results. Although it certainly doesn't have all of the functionality of say, your $400 Garmin Forerunner, you can totally get by with the Mio Fuse for most training days. The combination of distance, pace, and heart rate zones allows you to move from swimming to cycling to running somewhat seamlessly. When you're on the bike, you can also pair it with your computer as a heart rate monitor.
Downsides: I found that I had to charge the Fuse more often than I would have thought. The battery life is claimed at 6-7 days with 1-hour per day in active workout mode, but since I usually work out for more than an hour at a time, I found that I had to charge it pretty much every other day.
The Review
There ain't nothing like a pleasant surprise. The Mio Fuse was just that. If you're a budget-conscious triathlete (and who isn't, amiright?) on the lookout for a watch that you can train with, this one could hit that sweet spot between functionality and price.
Perhaps the biggest upside for me with the Fuse was using it for swimming. It monitored my heart rate in the pool, I could track my distance, and it even gave me pace info. Although the Mio Fuse isn't completely tailored to using it for bricks, it actually shines. And nothing sparkles more than that heap of change you didn't have to hand over when you bought it.
With a little tweaking, you can use all of the default measurements of the Mio Fuse to get you through most tri training or races. If you're working out with Heart Rate zones, you can set these up through the Mio Go app, and the Fuse vibrates when you're in your target zone. Because you can get speed while cycling and pace while running, you can set up the display to cycle through each of these functions, and then work within your target HR zone for each leg.
A Few Notes
The default setting for the Fuse is geared to saving battery life, so the screen shuts off after 5 seconds. At first, I didn't know this was an option that could be changed, so I spent the better half of a few workouts thinking angry thoughts. But, low and behold, my anger was in vain. You can change the display to "Always On" while in Workout Mode. Simply adjust the Device Settings in the Mio Go app, and you're good to go.
Also, make sure you order the correct size for your own wrist. The Regular size (kindly provided by the folks at Mio Global for review purposes) was a little tight on my larger wrist, but fit my wife's wrist pretty well. The length of the two sizes differs by 26mm, so be sure to measure. Otherwise, the Fuse is pretty comfortable to wear. Though it's slightly bulkier than other fitness trackers, it is definitely more comfortable than a giant watch.
The Verdict
Overall, the Mio Fuse is pretty sleek with a simple LED dot matrix display. The metrics are surprisingly accurate, and I like not having to wear a heart rate strap on my chest. The apps are pretty robust, and you can also connect this with other devices as well as synch to Strava, etc. For minimalist training, it's a great device. For the price, it's a fantastic device.
More Info at Mio Global's Site