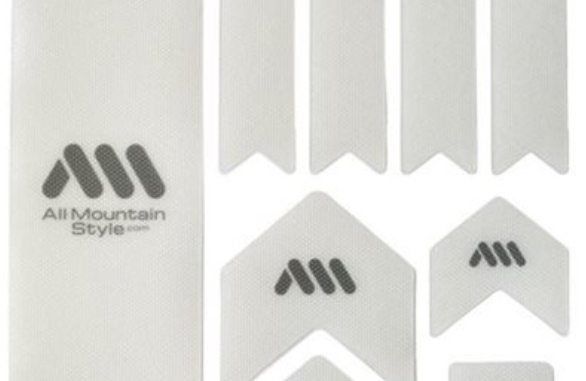 The scene? Dirt, sand, rocks, and barriers. The first cyclocross race of the season on my brand new Trek Boone 7 with disc brakes. Scratch-free, beautiful, and still sporting an uncut steerer tube. I know, I know–dangerous in a racing environment. But the last of my worries was getting my guts ripped–I was much more worried about my lungs exploding.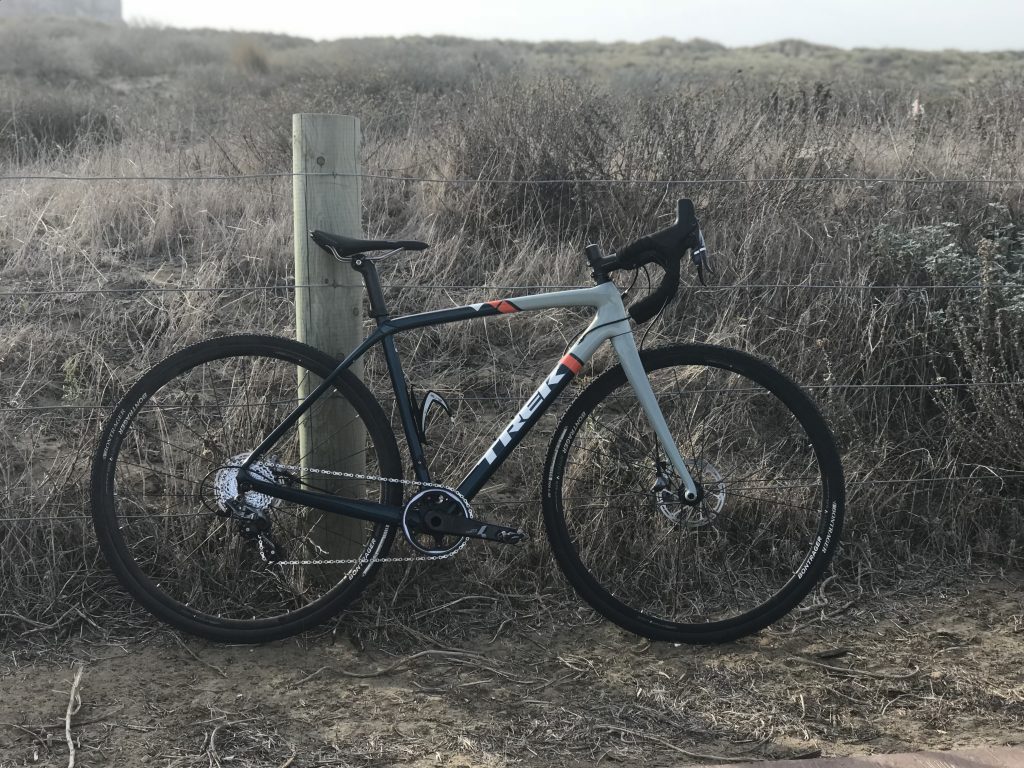 I know what you're thinking: what does any of this have to do with All Mountain Style frame guards?! Well, FOUR TIMES, I hit the dirt during that race. Four times my pristine bike was ground into the gritty course and sandy switchbacks. Four times those AMS guards took a beating, and kept my frame scratch-free.
ALL MOUNTAIN STYLE FRAME GUARDS REVIEW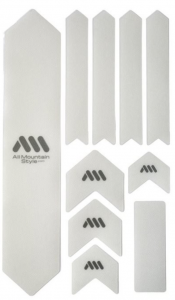 I tested the AMS Honeycomb XL frame protection in clear on my cyclocross bike. With 10 distinct stickers sizes, these are meant to offer protection in several of the most vulnerable places on your frame.
MSRP: $36
Available in five different sets with varying guard sizes, counts, colors and patterns. Visit allmountainstyle.com to see the full selection available.
Also available at your LBS and several online retailers such as JensonUSA and Amazon.com
QUICK HIT: I've used other simple frame stickers in the past, and they've always ended up in a gooey and discolored mess on the frame. AMS frame guards are noticeably different from the beginning–thick, flexible, and super sticky. They do their job well, and they look pretty cool on the frame to boot. These are definitely a notch above every other type I've used in fit, color, and quality.
AMS FRAME PROTECTION INSTALLATION TIPS
One thing I noticed with these frame guards is that I had trepidation about how and where to install them. The instructions are fairly basic and show that the important part of placing the stickers is making sure that you press the center down firmly first and then work outwardly towards the sides to prevent any kind of wrinkling. Other than that, I was kind of on my own.
So, I considered all the most vulnerable areas of the bike, and I ended up placing the frame protection in these places:
Cable Rub Areas (pretty simply on a 1X system)
Non-Drive Side Chainstay (my frame already had a beefy chain protector)
Behind the Chainring
Under the Downtube
Outer Sides of the Fork
Inside the Frame where the brake rotors might make contact while removing/installing a wheel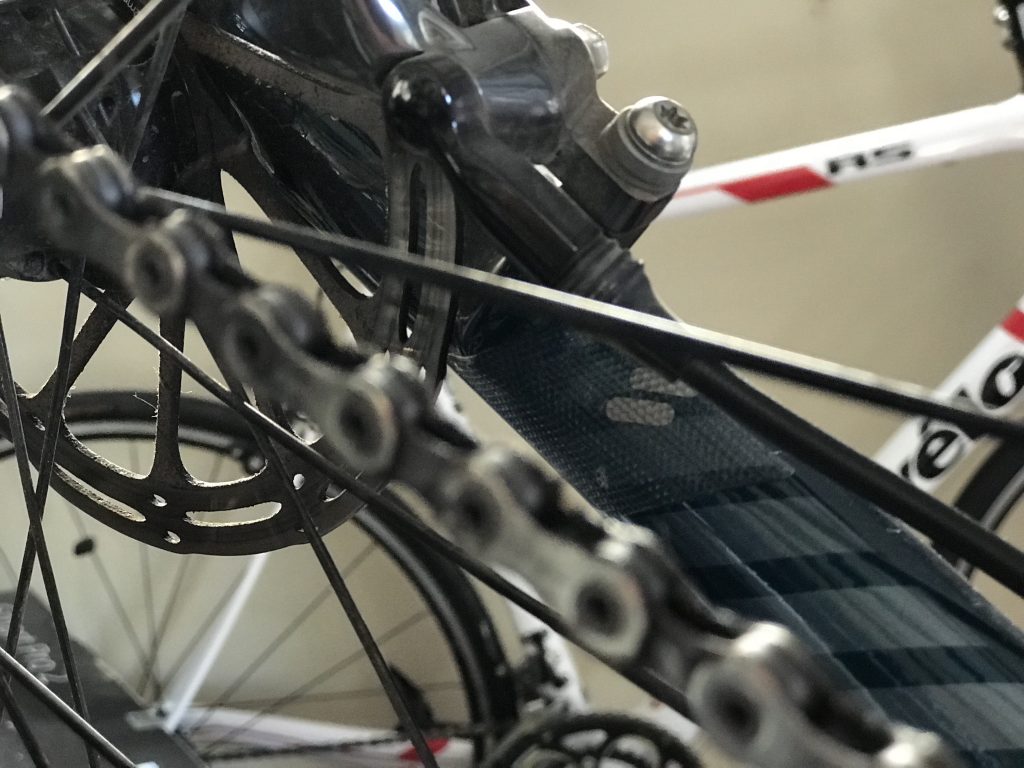 The middle then sides sticking down technique definitely worked well, and I made sure to peel the sticker back off as I went up pressing the protection to the frame. But make certain that your frame is as clean as possible before you start–I did end up with a coupe of bubbles here and there from specks of dust.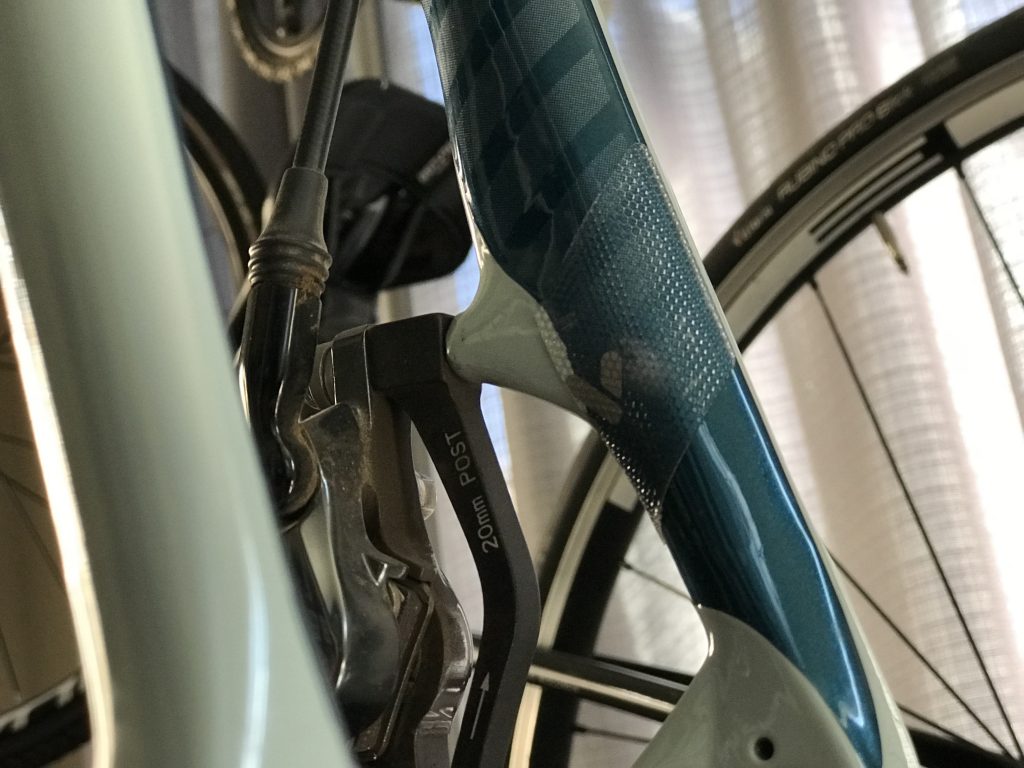 Prep the area first by wiping off any dirt, then use rubbing alcohol to really get it spot-free.
Keeping the area and your hands clean is intensely important. At one point, since my chain was a little dirty, I got some grease on my fingers before placing the guard under the chainring. I touched the backing when trying to reposition it, and it smudged and blackened the backing. It still stuck remarkably well, but I stained it (see image below).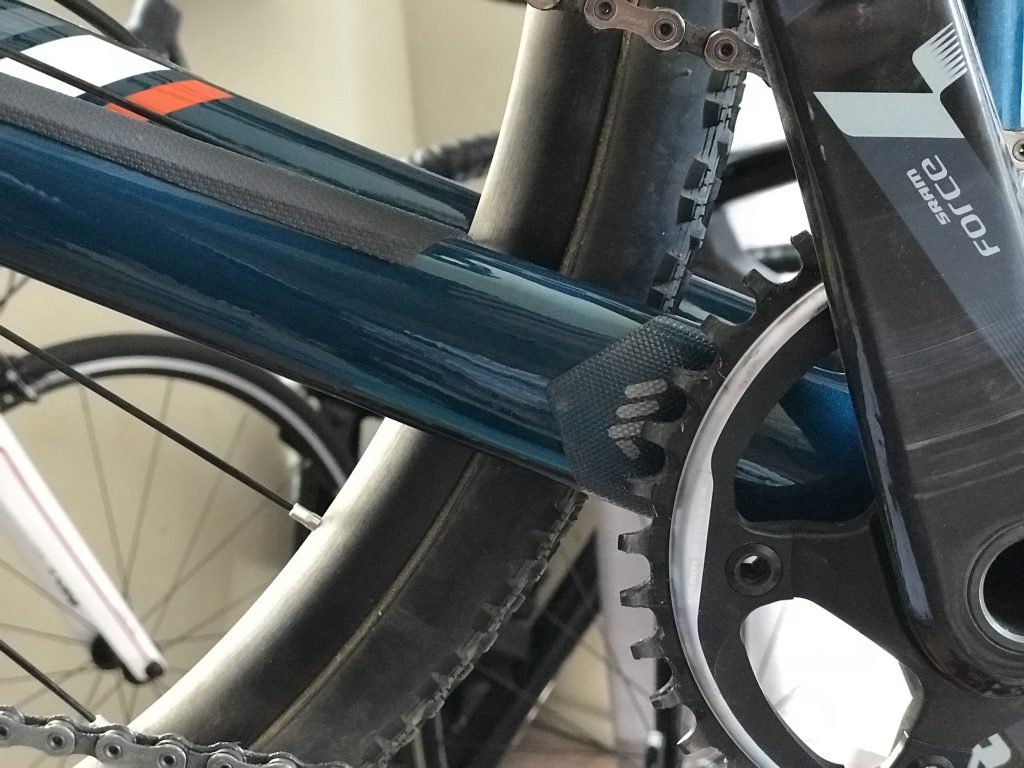 Definitely be careful to keep your hands clean! Honestly, I should have washed the whole bike before starting the process, but…well…*cough*.
THE VERDICT
Overall, the All Mountain Style frame guards do their job well. The adhesive is super strong, but not so much as to be impossible to remove and reposition should you place them crooked (those with OCD should breathe some relief here). If you properly clean the frame and your fingers throughout the install process, the guards go on smoothly, easily, and without bubbles.
Color choice is fairly vast, and these can add serious flair to your frame. Since my Boone is already plenty colorful, I thought the clear was a great choice. But I'm curious if other colors might hide any dirt transfer from fingers or dust flecks. Either way, these are pretty forgiving in their install and use.
Perhaps the biggest factor that sets this frame protection apart from others I've tried is the thickness of the guards and the honeycomb construction. Although perhaps not recommended by the manufacturer, I found that I could pull and manipulate them to easily wrap around curves or angles in the frame. I found it especially useful when covering the undulating disc mounts.
Super sticky, super thick, and super stylish, All Mountain Style has put some serious R&D into these frame guards. And at under $40, it's a great low-cost investment to protect your expensive frame.