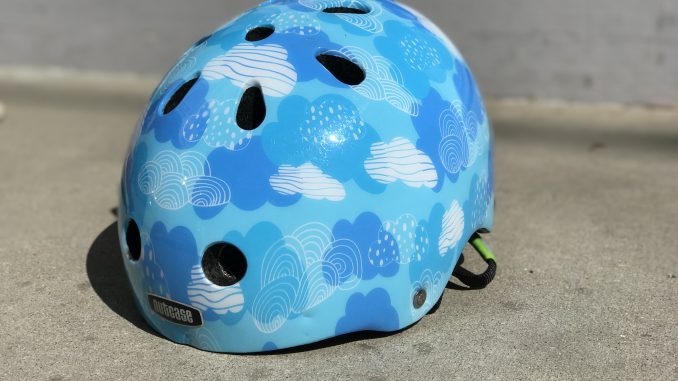 If you're like me, there's nothing like sharing your love of bikes with the newest generation. But, if you're also like me, you break into a small panic at the thought of your kids hitching a ride with you without top-of-the-line protection. And, up until now, the choices for little ones under 2 have been pretty darn sparse. Which is why I was happy to see the newest innovation from Nutcase that brings MIPS protection down to the smallest of us. With the latest in helmet research suggesting that MIPS does bolster safety, it's nice to see this feature embedded in the new Baby Nutty helmet.
Although I can't comment on any safety ratings, since our review doesn't cover lab tests, the fit and finish of the Baby Nutty helmet sets it above others I've used with my little ones.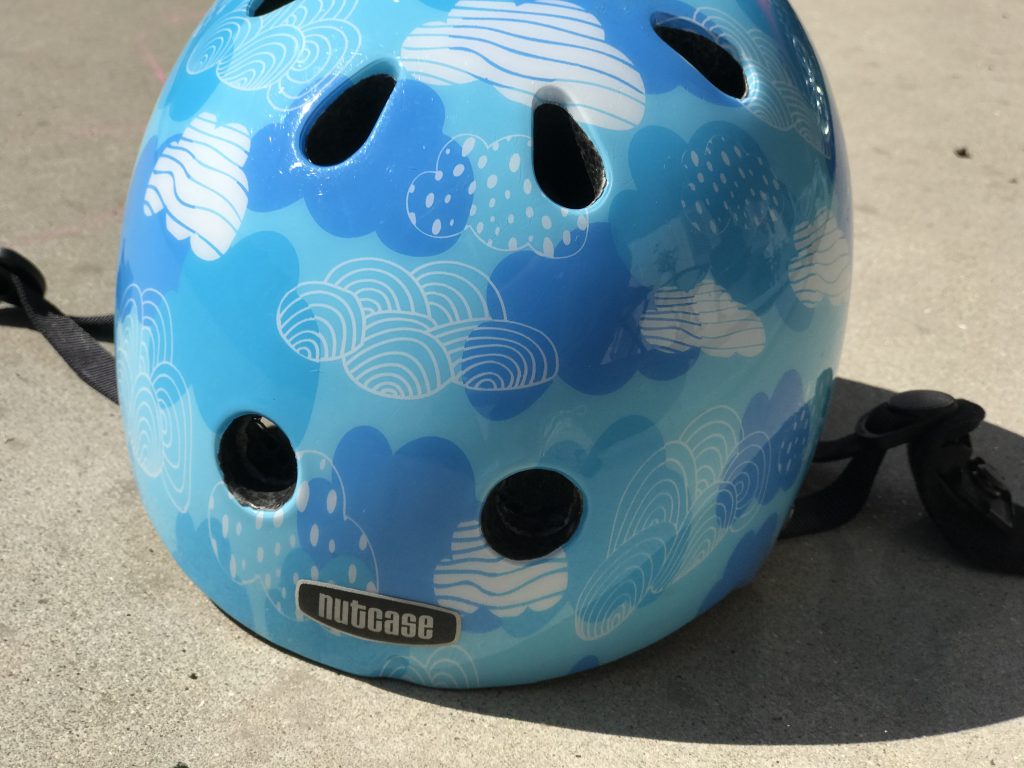 NUTCASE BABY NUTTY HELMET REVIEW
Available in size XXS, (47-50cm), the Baby Nutty is designed for children one year of age and older and features a dynamically awesome magnetic buckle. This buckle makes sure you don't accidentally pinch your little one as the prolific snap-style buckles are prone to do–especially when said little one is excitedly jumping around while you're attempting to secure their helmet.
A super quick slide-on, and the helmet it buckled in a split second. In addition, padding ensures that the buckle doesn't even come in direct contact with their chin. Very smart design.
At 293 grams (according to our own scales), the Baby Nutty helmet is very lightweight. This equalled a happy kid who didn't want to take his helmet off even after a two-hour, tag-a-long ride.
Overall, this helmet stood up well to the everyday abuse that my toddler put it through. The straps stayed soft and adjustable despite him dribbling juice all over them. They cleaned up easily with a baby wipe (check the manufacture's recommendation, but I pretty much just use wipes to clean up everything). The padding and shell remained durable without tears, or any damage.
The quality and attention to detail shows. Helmets off to Nutcase on this one.
FIT & ADJUSTABILITY
My son was the main tester for the Baby Nutty, and, at nearly 2 years old, the helmet still fits him quite well. Elastic bands at the back of the head allow for automatic adjustments, and a quick-swap, velcro padding let the helmet grow with your child.
The under-ear adjusters allow you to get a nice V-fit that sits comfortably (at least, my kid didn't complain about them, so I assume they're comfy). A short leave strap allows for a few inches of loosening without a great deal of excess hanging around–plus a band keeps it well tucked.
COVERAGE & STYLE
We tested the Baby Nutty MIPS in the Head In The Clouds design, which seemed quite appealing to both male and female testers (ie, it should work fine for even the most particular of color-conscious kids). A definite plus if you plan to use the helmet for more than one child or wish to pass it down from kid-to-kid (always check the manufacturer's recommendations for limitations on lifespan and never, ever use the helmet after a crash as it could compromise its safety).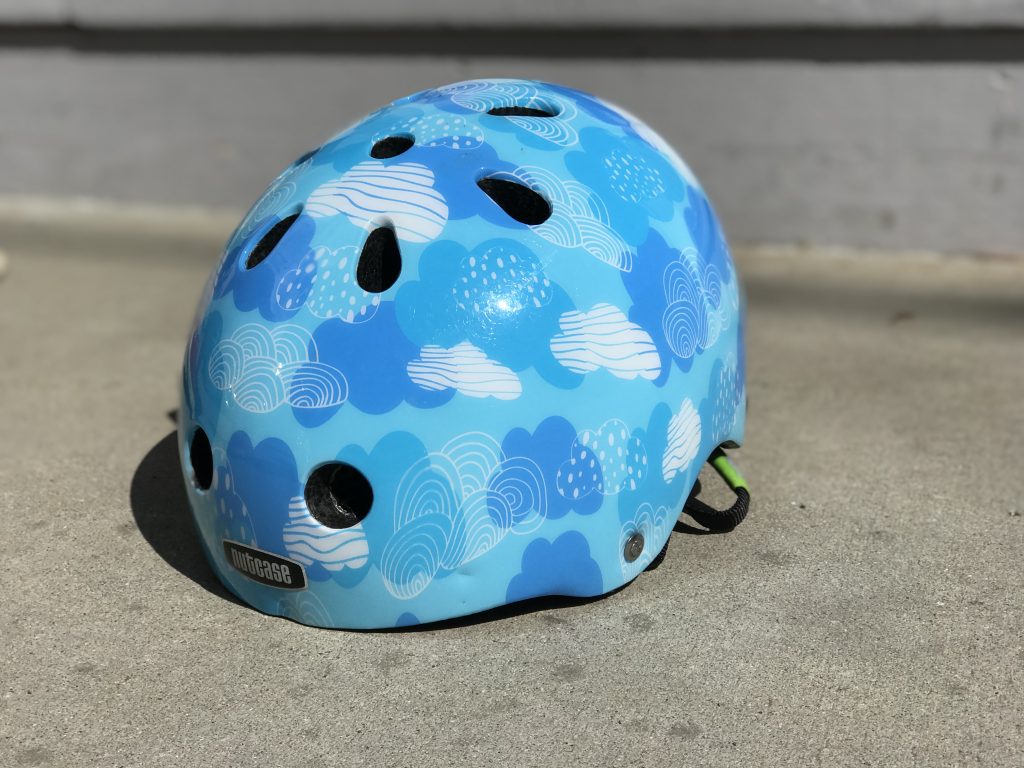 Of course, the coolest feature in the Nutcase line is that siblings or friends who want to match can do just that. The Baby Nutty sits below the Little Nutty in size, but allows for continuity in color and design–just in case you were worried about finding that exact match for an older sibling.
AVAILABILITY
With the Baby Nutty retailing at $49.99 (tested at $69.99 with MIPS), the 2018 collection is available now at www.nutcasehelmets.com, at your LBS, and online retailers like Amazon.
Of course, kids can pick from six colors/designs to match their personality with the Head In The Clouds version equipped with MIPS (tested). Colors include: Head in the Clouds, Happy Hearts, Petal Power, Go Green Go, Outer Space, and Color Splash.

Learn more about Nutcase helmets at their official website, or follow them on Facebook, Twitter, or Instagram.