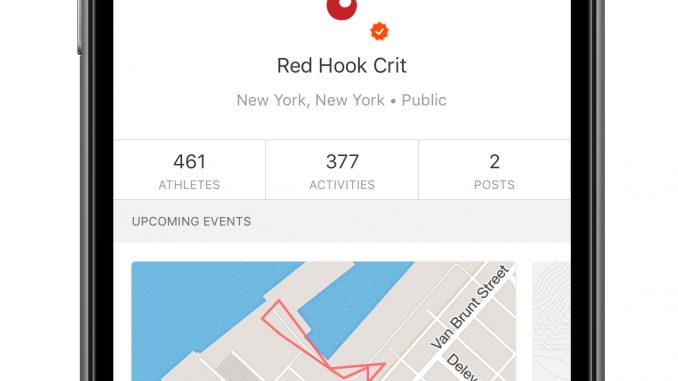 Strava is pretty good at being the cool kid on the block, and now they're working to make you even more popular too. Local club administrators can now create events via Strava's mobile app and let all the club's members in on the details. Plus, now ride leaders don't have to send or admin separate emails about details–club members are automatically notified of the event, can RSVP, see the route, and share it on social media.
Strava Club Events
"Bringing our Club Events feature to mobile is another way we're continuing to help our community of athletes engage with one another," said Will Lee, Product Manager at Strava. "From talking to club admins, we learned that they were looking for an easier way to plan group activities with members, especially on mobile. Club events on mobile allow athletes in a club to quickly organize a real-world activity. Bringing Club events to mobile is our latest step to help build thriving communities on Strava."
So, for instance, if you wake up at 6am on Saturday and just start feeling like sleep is more important that showing up for that 7am ride, let your fellow riders know that more decent hours exist . . . like 2 in the afternoon. You can instantly let them know you'll be sleeping in and missing the ride.
Or lets say you make it out of bed, but you flat on the way. Let your ride leaders know you'll catch them at another point, or to hold on for 10 more minutes. An especially great thing for larger group rides where phone numbers are a hassle to sift through.
The events functionality on mobile builds on the recent introduction of clubs on mobile, making it easy to connect and engage with other athletes. Club members can check in with status updates.
Strava's new club event features for mobile are available now on iOS or Android. Events were previously a feature available only to web users.
Learn more about Strava Clubs here.