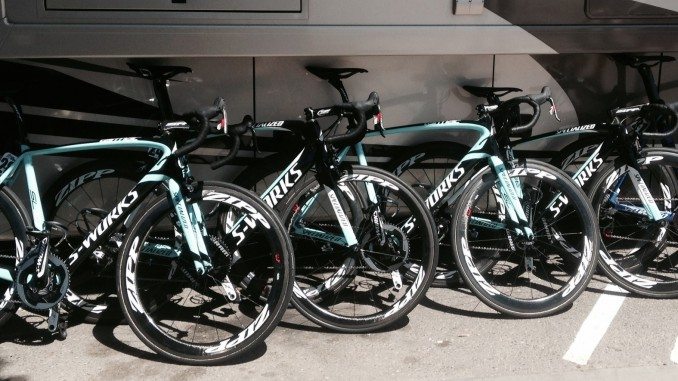 Don't get me wrong, I love Le Tour de France. There's nothing quite like the crazy speeds, expensive gear riders often just toss by the side of the road, and carnage on the mountains. While I suffer from Tour de France withdrawals every year at its close, there are always a few things I don't miss when the riders get in to Paris.
Crashes. Once your favorite rider takes a tumble off his bike, he loses time, skin, and stamina. Watch him hit the asphalt, and boom, you can pretty much count him out. How many guys dropped out in 2014? Chris Froome, Andy Schleck, Ted King (not a GC guy, but I've met him–he's just generally awesome), Andrew Talansky, Alberto Contador–I rest my case. This year, my favorite rider, Mark Cavendish, crashed out on the very first day. The one year I wanted to see him really take on Marcel Kittel and it never happened–not even once. When your rider is gone, you have to wait an entire year to see him try again. Maybe he was on fantastic form and really had a chance. Nope. It's done. Fast-forward through the finish because Kittel will take the stage. Let's get to the mountains.
Marcel Kittel: Why is anyone else even trying? He's going to win unless he flats.
Naked/Nearly Naked Fans: No one wants to see that, buddy. Especially you in the strappy Speedo. Live pictures don't cut away very quickly, and we spectators are left dry heaving.
Time Trials: I thank my DVR every year when the time trial days show up. There's nothing quite so boring as 190 or so riders taking off one at a time, crouched in aero positions and foaming at the mouth. Fast-forward.
Spoilers: The race is all the way over in France. Here on the West Coast, we have to drag ourselves out of bed at 4 am to watch the stage live. If you're like me, and you like to follow your favorite teams and riders on Twitter or Facebook, you have to do that super fast scroll through your feeds in order to avoid the whole, "Guess who won/crashed/punched a spectator today, America!"
The Truce on the Champs Élysées: A few years ago, my favorite rider at the time was 13 seconds back from the yellow jersey on the final stage. All I wanted was for him to blow past the Maillot Jaune and flick the champagne glass from Contador's bony fingers. But no dice. At least the sprint finish is always exciting–oh, except Marcel Kittel will win it . . . again.
Doping: Let's face it, cycling has never been a clean sport. It's probably cleaning up, but . . . *cough*. So it's a little tough to see a guy dominating the peloton day after day and not think something is up.

Empty bikes, empty dreams.

No Women Involved: I've seen women on a few occasions this year. First, reporter Carolyn Manno (@carolynmanno) talked about taking selfies during the Tour. Then Carolyn Manno talked about Marcel Kittel's hair gel and compared his hair-do to Peter Sagan's Wolverine mane. Oh, I guess I've seen some female soigneurs handing out food.
Commercials: I'm pretty sure every commercial break has the same six segments. I guess the Copper Compression Band really works, but I'm more thankful my mute button works.
Contests: So much hope. So little luck.
That's my list. What's yours? Comment below!