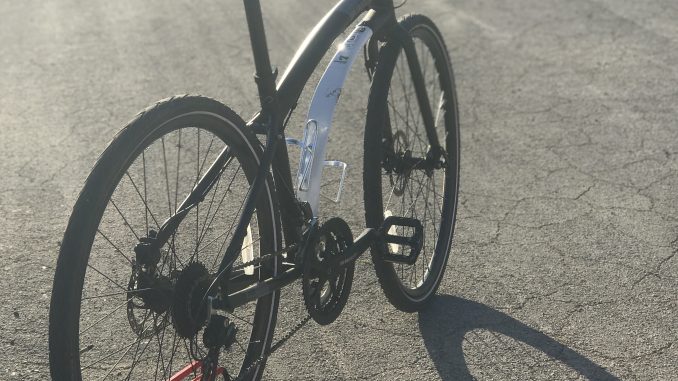 I've been riding Alter Cycles' Reflex 300 for a couple of months, and I've tested it on-road and off-road. If you're reading this and wondering what the Alter Cycles' Reflex 300 is, check out part one of our bike review for more info. We've also got a Route 400 review on deck–see how well the Route handles a CX course!
Anyway, back to the Reflex 300. As I said, over the past couple of months I have taken this bike on many, many rides and can name pretty much every pro and con. Here's how it handled every terrain from mountain to road to commuting and gravel.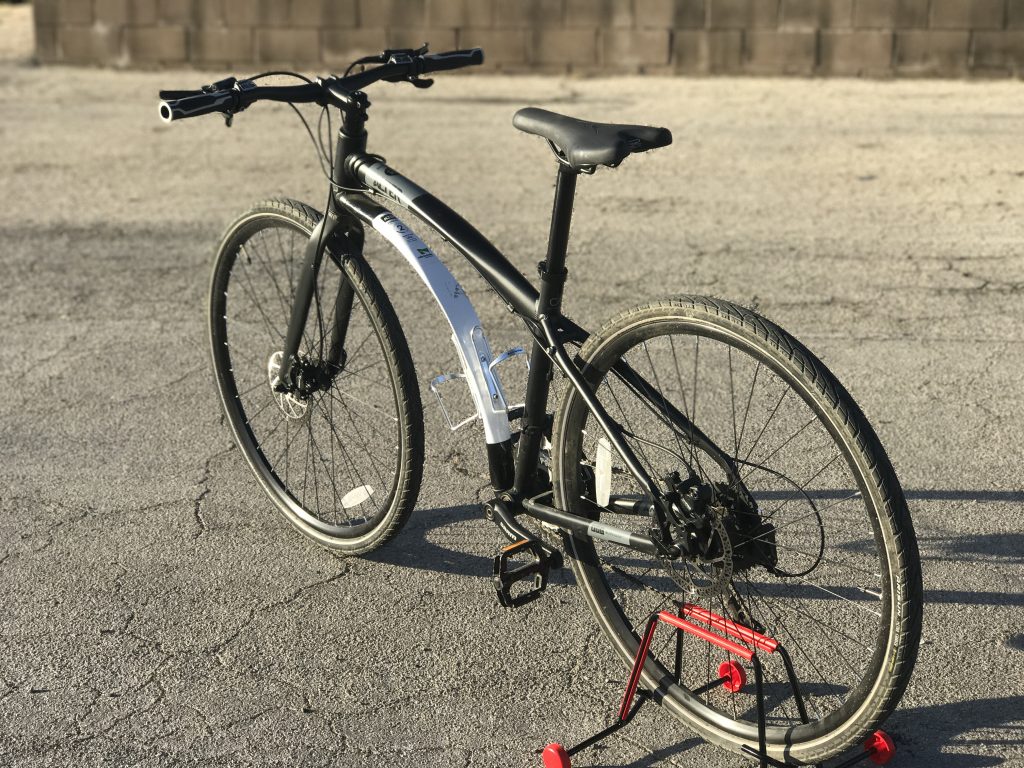 HOW IT HANDLES AS A MOUNTAIN BIKE
First things first, with its provided setup, this bike is intended for mostly asphalt riding with minimal off-roading. However, some knobby tires swapped in definitely makes for more of a shredding beast.
Being a mountain biking type of guy I was adrenalized to hear it was a "multi purpose" type of bike. The idea of the curve is to help conserve energy while pedaling. With regular suspension you lose energy in the shocks when you pedal. This idea of the arc works phenomenally to store and release that propulsion.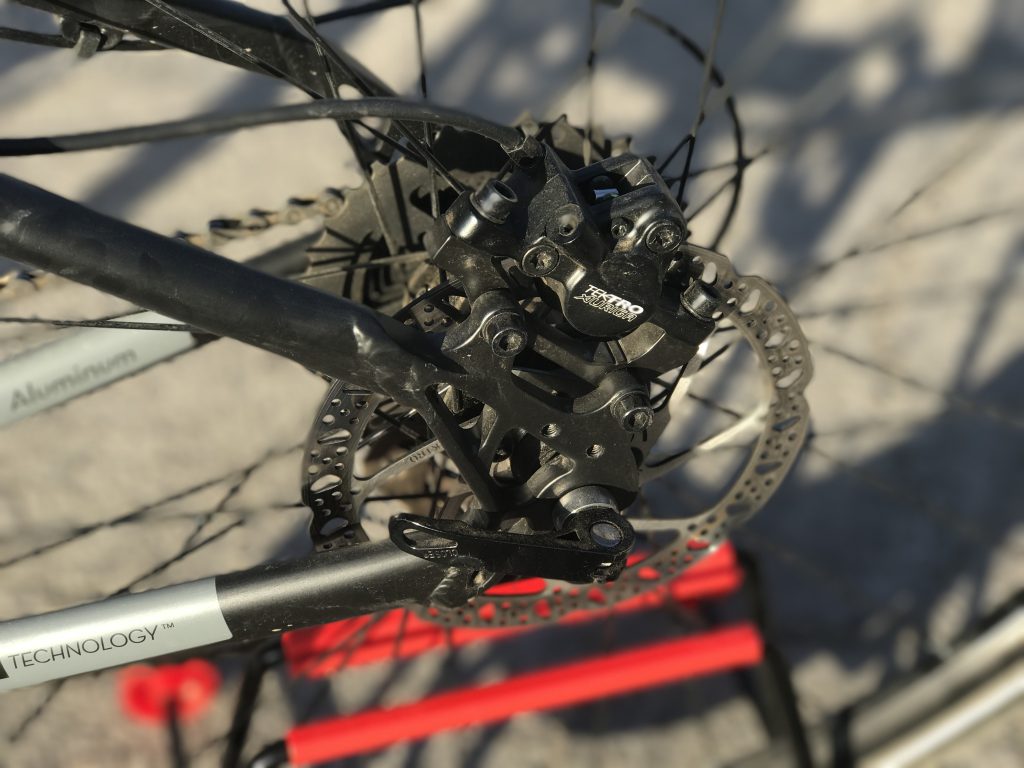 I took this bike on a variety of terrain from gravel/dirt roads to small jumps and even around an entire mountain. It handled pretty well on dirt and gravel roads. It also did decently well at small jumps.
Now when it comes to absorbing shocks off-road, it is not at the top of its game. In comparison to a traditional full-suspension mountain bike, it failed to really smooth out the dirt. The trail I rode combined with this bike equalled an extremely bouncy ride, and slower one at that. I can normally ride this route in about an hour and a half. On the flex frame it took me two hours and fifteen minutes. Other than some jolting, though, it was adequate to finish the trail in a decent amount of time.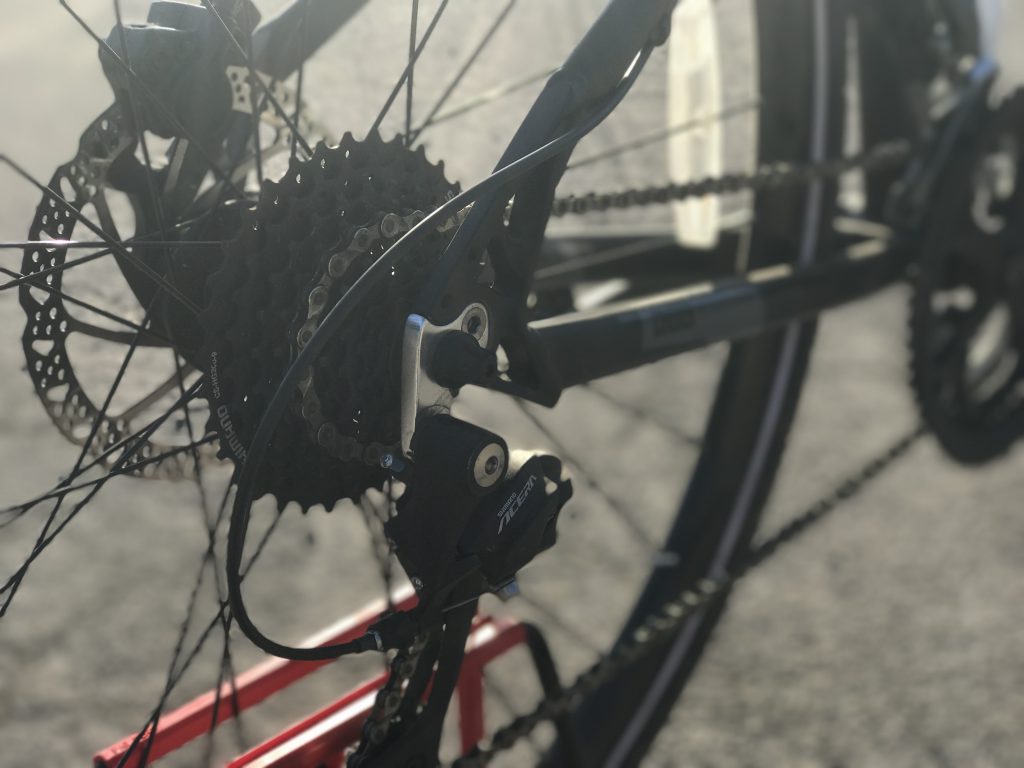 HOW IT HANDLES ON THE ROAD
Now this is definitely this bikes forté. The bike is great at getting up to speed quickly and maintaining that speed. Hills are my kryptonite. On my usual commuter, I suffer up most hills and gradual inclines. The flex frame almost blows these problems out of the water completely. The flex arc really works. And not just works, but excels at reducing energy expenditure. This alone is a great reason to purchase this bike.
The model we tested here is intended as a hybrid, but, as I mentioned earlier, we've got the more road/gravel ready Route 400 on test right now. Full review soon to come.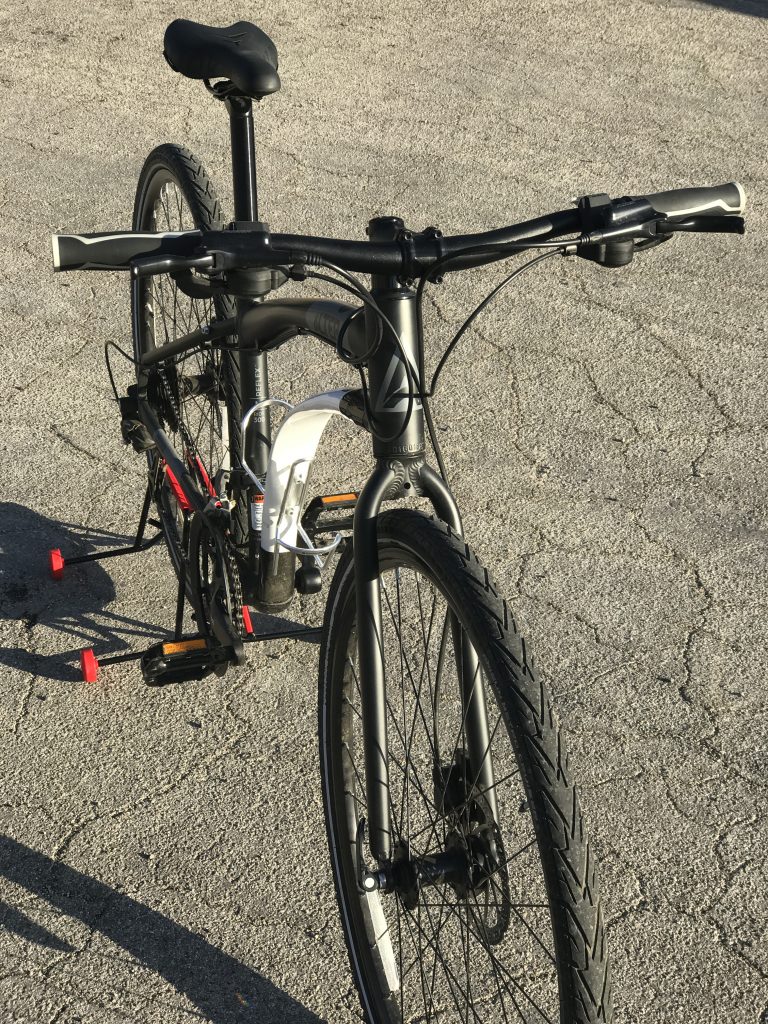 A FEW NOTES
Overall, the ride here is pretty much top-notch if you're looking for a bike that can pull double-duty on-road and off. As far as cons go the only ones are petty: the rubber on the hand grips slides, and the seat came loose after a hard mountain ride. Overall, some pretty small things.
One thing that would be great to see from Alter would be a fully high-end model that would shed some weight and dampen the bumps a little more with some carbon. Alter does offer a higher end bike, called the Reflex 500, which moves you into the better Tiagra components as well as a carbon fork. At about $400 difference, I think I'd go for the upgrade.
THE VERDICT
Over all this is an amazing bike. It handles semi-rough roads pretty well and excels at street cycling. The Reflex 300 is a must have for all cyclist at any level. You will not regret adding this steal of a bike to your collection.
Grab the Reflex 300 at your LBS or at Alter Cycles' Website.