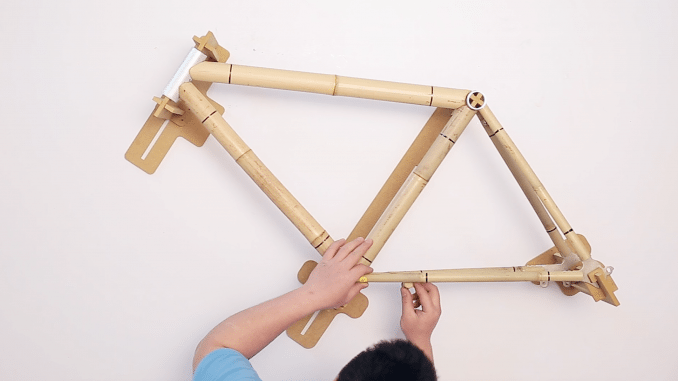 Sensoria Smart Garments & Heart Sentinel
 It's estimated that each year at least 2,000, athletes in the US are struck by exercise-related cardiac arrest. Since we cyclists often like to go the distance all by ourselves, we're sometimes at risk for no one noticing we've experienced a cardiac-related incident. Kinda freaky, yah?
Well, Sensoria's new app aims to stop us from freaking out about going it alone—their Heart Sentinel™ Cardiac Irregularity Tracking Alert System (fancy title for an app that watches your heart's activity and then tells your family and friends that you're all good or not so good) uses an algorithm to scan for cardiac irregularities during exercise that may precede catastrophic events, and integrates the data with motion info from your smartphone.
If Heart Sentinel™ detects abnormal findings, it starts a countdown asking you to confirm whether or not you're still conscious. Of course, if you don't stop the countdown, the app texts your pre-selected contacts and urges them to seek help. Plus, it also lets your contacts know where you are via GPS.
To go along with their smart heart watcher, Sensoria has also added new technical wear to their line with integrated heart rate monitors that synch directly to the app. Their new line includes short sleeved underlayers and sports bras that use far infrared technology to keep up on your beats. Made with Emana Yarn, these also include UV protection, moisture wicking, and an aid to improve skin elasticity.
More info at Sensoria's official website
Wahoo ELEMNT Gets Mapping Updates
Been drooling over the Wahoo ELEMNT since it's release at Interbike 2015? Same here. The ELEMNT GPS Computer is currently on my handlebars, and I'm still testing its myriad of features. But now I've got even more to play with. Wahoo Fitness has released new turn-by-turn features when using a route from Ride With GPS as well as adding mapping updates to enhance the ELEMNT's navigation and ride tracking skills.
Instantly delivered to users via an 'over-the-air' update, you'll be able to install the improvements with the press of a button directly on your wifi enabled ELEMNT (and, yes, it's that easy and that fast).
Here's a quick rundown of the update: Wirelessly sync routes created on RideWithGPS directly to your ELEMNT, which provides turn-by-turn cues via both on-screen notifications and on the device's notification LEDs located at the top of the unit. This latest update also incorporates up to 6 data fields on the map page and improved route-following on the device.
I'm seriously stoked to see this update. I've been playing around with the ELEMNT for a couple of weeks, and these address a few key concerns I've had while using the unit. This should also signal continued updates to further expand the functionality of the unit while still maintaining the promise of simplicity. If you're more curious about the Wahoo ELEMNT, you should check out our preview of it from Interbike with tons of details on why we're stoked over it.
Price: $329 | More Info: Wahoo's Site
ROTOR adds UBB4630 to its Universal Bottom Bracket line
Want to be confused? Try to understand bottom bracket standards. But ROTOR Bike Components has yet again embraced the challenge to improve upon the dark world of bottom brackets by introducing its latest UBB4630 series, compatible with PF30, BB386, and BBright shells.
"The motive for the UBB4630 was to address challenges related to bottom bracket installation and durability with respect to specific frames," said David Martínez, head of engineering at ROTOR. "We added the UBB4630 to reinforce our UBB range."
Crafted from 7000 series aluminum alloy, the UBB4630 uses a threaded sleeve to lock both cups in place. This, according to ROTOR, keeps all the locking effort off the press fit shell, thus providing a uniform spin and avoiding undesired noises. The flush fitting in the press fit region prevents bearing overload and also improves bearing alignment for a longer bearing life. The external bearing location affords a smoother spin and increased BB shell stiffness for PF30 and BBright standards. The internal sleeve also prevents cable guides from rubbing against rotating parts.
Weight: 109 grams | Price: 89.99€ in steel, 199.99€ in ceramic | More info: ROTOR's Site
Bamboobee Custom Bike Kit
Think a custom fit bike is way out of your price range? OK, maybe not a drool-worthy titanium build, but a new bamboo ride. The folks at Bamboobee have released the new BIY 2 Bike Kit, which allows you to create your own bike using a modular jig and app.
The BIY 2 Builder Jig has two main uses: it can measure your current bike frame to match that fit, or it gets you on the road to a completely custom frame. Reusable and made of eco-friendly materials, you simply add frame kits with pre-prepared tubes and wrapping fiber to use with the jig (of course, you can also use it for your steel or aluminum build).
Five hours in? Bam! Your frame is done.
If you're looking to craft a particular design, the companion, Builder Community, app allows you to browse different bike designs, and access several different key uses like component options and a personal fit profile.
The BIY 2 is currently just a few thousand from reaching their Kickstarter goal with 17 days to go on the campaign. Check out the video below for a look at the finished product. Surprisingly, some of these bamboo frames are aesthetically pleasing.
Price: $89 and up | More Info:BIY 2 Kickstarter
Solos Smart Cycling Glasses
Still fresh on Kickstarter, but with more than double their goal backed, Solos Smart Glasses are here to serve up all your important ride data right in your peripheral vision. Developed with the USA Cycling Team, these puppies will be on full display in Rio this year with Team USA.
Solos incorporates an extremely slim display, which projects real-time data such as speed, cadence, heart rate, power zones, calories, distance and elevation. You can also use maps and navigation, voice prompts, and call integration as well as compatibility with other training apps such as TrainingPeaks, Strava and MapMyRide.
The VistaTM Pupil optical module on Solos smart glasses is the smallest in the world, providing real-time information in a safe and convenient manner for cyclists. The optical module (dude, that even sounds smart) is built into the lens of the glasses and is armature is fully adjustable with a high-resolution near-eye stream of applications and offers a visual screen that is 4x larger than fixed displays.
While we haven't played around with the Solos yet ourselves, these seem to be the real deal with serious backing, testing, and production in place. Supporters of the official Kickstarter should start receiving their glasses in September of 2016.
Price: $375 and up ($500 MSRP after Kickstarter ends) | More Info: Solos Website
Showers Pass Syncline Jacket
Here in California, The Nino was supposed to hit. But based on the 75-degree and dry temps we've have lately, that all seems like a weatherman's pipe dream. Either way, we know many of you are dealing with the wet weather (and you're a heck of a lot tougher than we are for it). So, we've got the new Syncline Jacket from Showers Pass for you.
According to the folks at Showers Pass, the Syncline's taped seams make it totally element-proof, and a relaxed yet sleek fit means this jacket is versatile. T
he lightweight 2.5 layer waterproof and 
breathable construction keeps rain out while still moving moisture away from your body as you sweat.
An adjustable hood (which, according to Showers Pass, fits under your helmet) may not appeal to some cyclists, but the relaxed fit leaves room for layering on super brisk days, and a compressible design means it should stow easily when nature dries out and warms up. It's also got f
ront hand warmer pockets, waterproof zippers, and 360 degrees of subtle
reflective details. C
ross-core vents increase airflow when you start warming up.