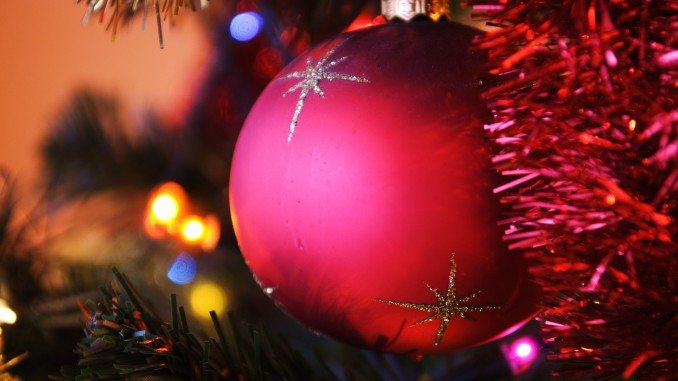 I realized something today. Christmas is almost here. So, I did what anyone would do who forgets about buying gifts until just before the holiday, I exclaimed under my breath, "Dang."
If you're like me, and you also forget things like major holidays, here are a few last minute gift ideas for the cyclists on your list. There's still time to get these shipped to your door (or theirs) but get on it. Otherwise, you'll be wrapping pictures of what you're planning to get your favorite cyclist (my own idea–feel free to borrow it).
I get a lot of cool stuff here at SLO Cyclist, and each of these products has been tested and recommended by moi. These things are a part of my kit, and they're my favorite things from this year. Don't worry, I'm not getting any kickbacks for saying how much I like these. But I do always thank the companies for giving me the chance to test out their gear, so I can offer my unbiased recommendations to you.
Happy Gifting!
---
Sealskinz Waterproof Thin Ankle Length Socks
$42.00 (Order Online or at your LBS)
As I write this, we here in California are experiencing our first real storm of the year. It's December.
Boy, have I found these Sealskinz handy lately. These socks are thin and super breathable, so you can't really even tell that they have a layer of waterproofing material inside them. Made with Merino Wool (and we all know how cyclists love their woolen gear), these are remarkably thin, so you won't feel the squeeze in your shoes that you might with bulkier options.
A level 2 out of 4 on the thermal rating, these socks are perfect for when the rain beats down, but it's not freezing. Great when the temperature falls to a crisp 40 or 50 degrees. And believe me, these things keep your feet dry. So you won't even need to wrap your toes in aluminum foil this season. Just slap on some SealSkinz and you're good to go.
If the cyclist on your Christmas list is serious about training in all weather, you might also check out Sealskinz entire line of Over Socks, gloves, and booties. I've tried several of their products, and all are top-notch.
---
TiGr Bow Lock 075
$124.99 (Order online, but read on for a sweet discount, or ask your LBS)
I just recently tested and reviewed the TiGr Bow Lock 075, and it's got to be one of my favorite things from the year. Innovative and cool–get on your cyclist's good list this year with some protection for their most prized possession. Plus, the kind folks at TiGr have extended a great discount for SLO Cyclist readers! Get 10% off plus free shipping by using the exclusive discount code: slotigr
Order by the 19th to get your lock wrapped and under the tree by Christmas. If it's past the 19th, there's always the "IOU one TiGr lock" option, right? You might also want to look through TiGr's whole line of locks.
---
Swiftwick's ASPIRE Compression Socks
Price: $12.99-35.99 (Order online, or check your LBS)
I would wear these socks every single day if I felt like doing laundry more often instead of riding my bike. These Swiftwicks are guaranteed to make the cyclist on your list love you more–because there's no faster way to a cyclist's heart than through their . . . feet. . . . Well, the jist is, cyclists love socks. Get them socks, and they'll love you.
You can read my full review of the ASPIRE line to see exactly why I wear these socks so often.
---
Fix It Sticks Replaceable Edition
$35.99 (Order online, or check your LBS)
I reviewed this handy dandy tool, and was surprised by its versatility and outright coolness factor. If your favorite cyclist is still messing around with a lousy set of tools, get her this and she'll be wrenching like a pro in no time. Complete with all the most common bits for your bike, Fix It Sticks work great out on your training ride or back in the shop. Plus, the magnetic construction will save her from frustratingly dropping bits on the road or floor, and the easy flip-flop assembly puts a whole stack of tools in her hand.
There are also plenty of other options in the Fix It Sticks line–including lightweight versions. Check out their website to browse alternate colors and metals.
---
$49.99 (Order online, or check your LBS)
Earlier this year, I reviewed Lezyne's new Gauge Drive HP with ABS Pen Gauge, and I really loved it. That's one of their new products for this year, but I'm going to recommend a staple from Lezyne: lights. If you're looking to keep your cyclist safer on the road, force them to use a good tail light by buying them this one, and then ask them for proof that they're using it. Now, I don't do much night riding, but day or night, I always ride with a tail light. And I always ride with Lezyne's Micro Drive Rear. Always.
Being seen is being a little safer, and with up to 70 (yes, 70) lumens of output, Lezyne's Micro Drive gives cyclists added visibility on the road in all conditions. It's got blinky mode, super bright mode, battery saver mode, you-name-it-mode. Plus, the construction of Lezyne's products is always high quality (this is coming from a Lezyne user for years), and this light is fully rechargeable via a simple USB port.
Of course, you can also pick up the pair of lights–front and rear for $89.99–to ensure your cyclist stays safe (and follows the law) no matter when they choose to ride. And of course, I also like the Gauge Drive HP with ABS Pen Gauge.
---
Leg Lube
$8.99 (Order online, or check your LBS)
Nothing quite says, "Hey, you should shave!" like a whole bottle of Leg Lube. Perfect for the discerning rider who is committed to an aero advantage, Leg Lube is an inexpensive way to tell them you care about shaving seconds off their personal best (oh, man, that was a terrible pun). Grab them a bottle, and maybe attach a note with a link to my review, so they'll know just how much you want them to succeed at shaving.
---
Organic Gingersnap Waffle – Honey Stinger
$22.24 per box of 16 (Order online, or check your LBS)
I've been a fan of Honey Stinger for a while–especially their chocolate flavored waffle. But at Interbike I had a chance to try some of their newest flavors–and, boy, was I stoked to head home toting a bag full of their chews, waffles, and gels in plenty of other flavors. So why not get your favorite cyclist a taste of the holidays that will also keep the bonk at bay? If you haven't seen or tasted a Honey Stinger yet, you'll quickly realize why they're so popular. The flat shape rides nicely in a jersey pocket and is easy to hold and eat on the bike. Plus, the crispy waffle taste is kinda irresistible. Trust me, proving that you know about Honey Stinger will totally raise your street cred, and maybe even prompt them to share, right?
Well, that's all I've got for you this year. But check out my review section for gear I've tested and like that isn't on the list. Oh, and, hey! Merry Christmas and Happy New Year! Get out and ride!