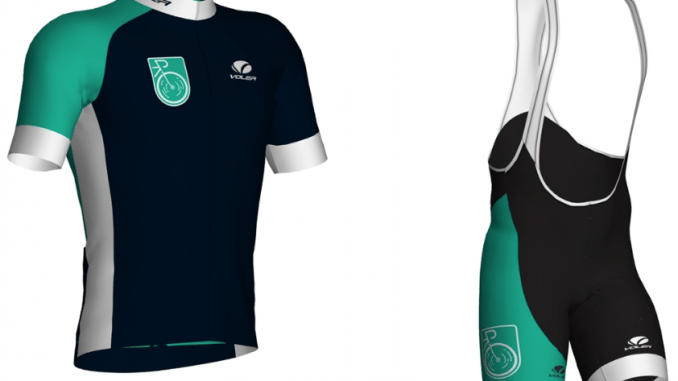 If there's one thing that's key to having a great bike ride, it's dignity. And what better way to have extra dignity while cycling than with SLO Cyclist's Official Jersey and Bib Shorts. They'll add so much to your cool factor that you'll even be able to try cyclocross without any hits to your current level of self-respect.
Plus, not only will this kit make you dignified, it will also make you 100% more official than cyclists without the official kit. Here's our review of all the key features, which is probably a little biased. Because, heck, if you can't love yourself, who can you love?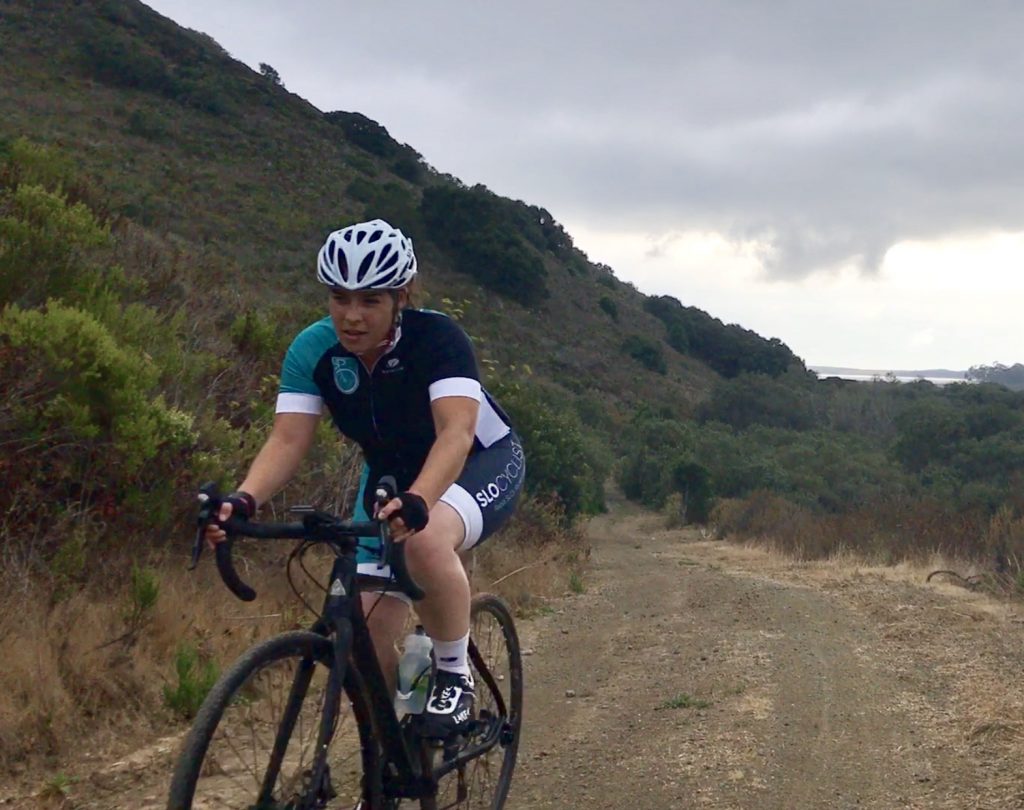 SLO CYCLIST VOLER KIT REVIEW
OK, most of the kidding aside, we're stoked to present our new kits, which are available now! We've partnered with our good friends at Voler who have produced us stunning new jerseys and bib shorts, and they're made in the good ol' USA.
Plus, you can grab $10 in Voler Bucks for free, which you can use toward your brand new, dignified, and stylish, and amazing new kit.
A FEW SPECS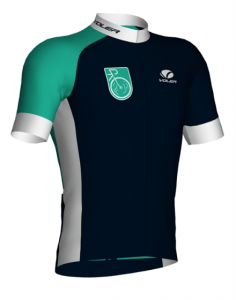 Sizes: Available in both men's and women's fits with sizes from XSM through 3XL
Prices: Jersey $85; Bib Shorts $109 (grab $10 off in Voler Bucks)
Chamois: Orion
Quick Features: Silicone grippers at the legs, and jersey waist. No grippers at the sleeves for plenty of comfort. Full zip jersey with locking zipper, and high-tech Genesis fabric. Race cut for a form fitting, tailored look.
Where To Buy: View Complete Collection at Voler's Website
THE RUNDOWN ON OUR STYLISH CYCLING KIT
We've been riding around in the sweet new kits for the past two weeks or so, and we're simply stoked on the comfort. Plus, we think they look great with the pop of color and blended black/white. Pair it with some white shoes and a white helmet (the Kask Mojito is pictured), and you're looking great.
Cycling wardrobe complete.
The fabric of the jerseys is Voler's Genesis: super moisture-wicking and UV rating of 28. A 3-pocket back, grippers at the waist, and a non-grippy sleeve make this jersey great for long rides. No worries about pulling or pinching.
As for the bib shorts, say goodbye to muffin top and hello to one of Voler's most comfortable chamois: The Orion. With a 6-hour ride time, this pad is ultra-engineered from EIT Carbonium Microfibre fabric, which means that it actually has a carbon fiber inlay. Yah, that's kind of totally impressive.
But whatever it has inside, it is actually reverse-molded so that it avoids abrasion-causing peaks and valleys via multiple densities to offer padding where it's most needed. I know, it sounds like marketing hype. But this is one of the most comfortable chamois I've ever worn.
A Few Notes On Fit
The fit is quite true to size–if you're a medium in other Voler garments, you're likely a medium here. Unless, of course, you're used to the looser feel of the "club" cuts. This "race" cut jersey will feel much less roomy as it will hug you a little closer. So, you might want to go up one size if you're not feeling the slightly tighter fit.
As for the bib shorts, they're quite true to size, and the stretchy soft Sola fabric offers plenty of form-fitting compression without it being super squeezy. Ultra breathable with a UV rating of 28+ as well.
Silicone grippers at the leg are comfortable since they are tailored around the "Voler" logo, so it's not a complete band style that can get tight and uncomfortable. Yet, they'll still stay put without slipping up or down (unless you've got skinny legs like one of our editors who shall not be named, and who didn't want us to say anything about his skinny legs).
THE FINAL WORD
To get back to your dignity, this kit holds up extremely well. Even when one of our editors crashed off-road testing Ribble's CX5 bike. This was the aftermath: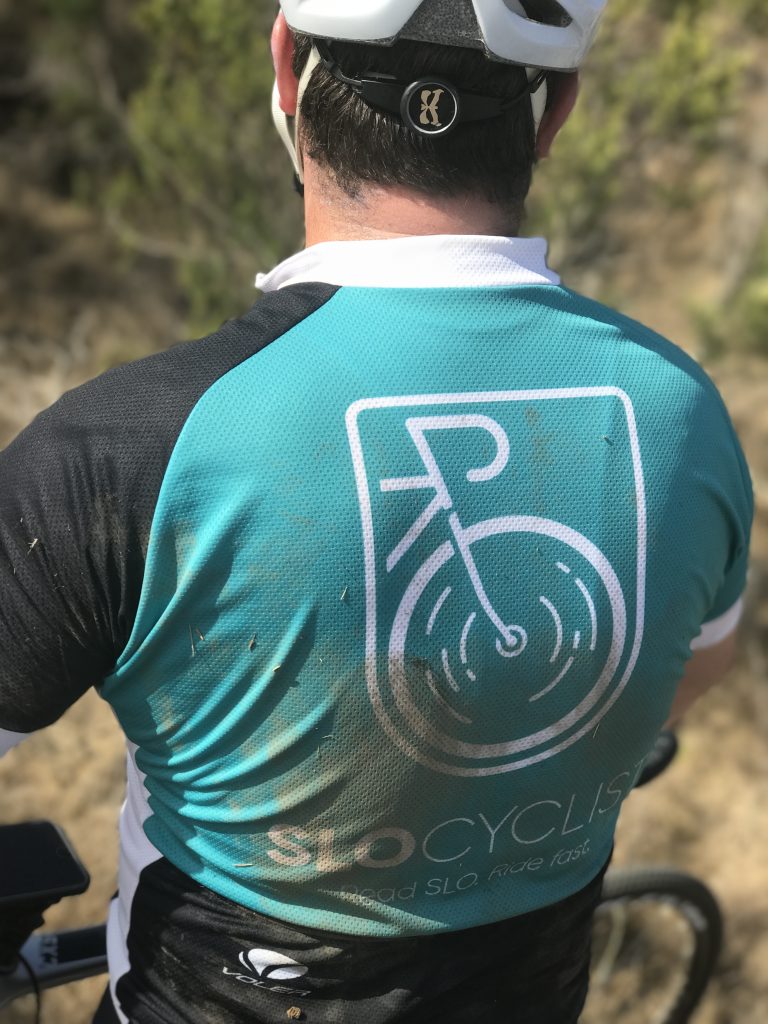 Hard fall, but the SLO Cyclist kit held up.
That's tough stuff. And it still looks good under a layer of dirt.
Like I said, DIGNITY.