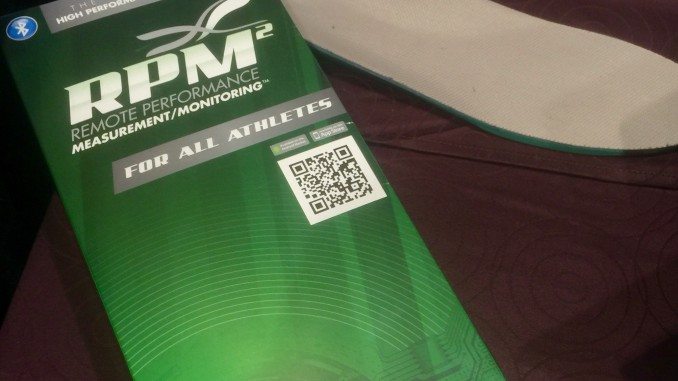 Power Meters are getting fancy these days. And the folks at RPM2 have found a new way to measure your wattage on the bike–oh, and on a run. Yah, I said on a run. Because now your insoles can tell you exactly how awesome you are.
With this tech, you not only get accurate right/left power, but you get exact output from each leg and through the pedal stroke, so you can just how well you're balanced at every point in the circle. Not only does it follow you from bike to bike (or bike to run), all of this data is shown to you in real time via the connected app via ANT+ and .fit compatible files–all with direct linking to TrainingPeaks, so your coach can pinpoint exactly what you need to work on.
We saw a live demo of the RPM2, and the amount of data put out in split-second time is slightly astounding.
But not only does this tech help you training with power and other specs, these insoles are also designed to help you achieve bilateral equivalency–basically evening up your strength on both sides to help you avoid injuries. In measuring these things, also, this helps athletes to train properly and fix imbalances in their pedal stroke or running stride, diagnoses things like pronation, and keeps you working toward proper form. On top of this, it shows how your pedal stroke/running gait breaks down over the course of your workout.
And all of this is done from an insole. That you can trim to fit your foot exactly. A pretty sweet innovation that has huge implications for the future of power measurement and analysis. And especially awesome is the potential for building super strong triathletes with data on both their ride and run.
The RPM2 will run you around $559 right now with updates coming in the near future. Check out the RPM2 online for more info and to pick up a set for yourself. To see the RPM2 in action, here's a video for ya.