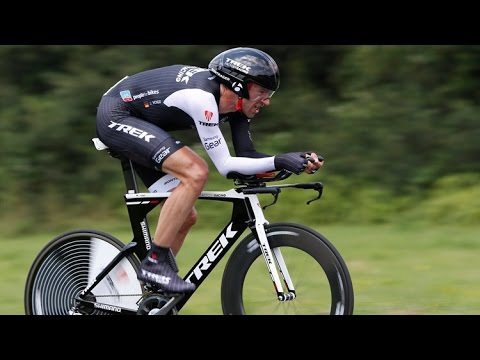 Now known officially as "shut up hour," Jens Voigt gets busy during his new retirement years by attempting to break the hour record currently held by Czech rider Ondřej Sosenka (49.700 kilometers or 30.8821 miles if Google's calculations are correct). You can watch him attempt this feat on the track today (September 18) at 1 pm EST, or 10 am PST.
Trek is streaming the attempt live today at their site, and I've also linked to the YouTube stream below. Tune in to watch Jensie attempt the record on a UCI legal bike! Since it's live today, and I'm not giving you a whole lot of notice (this is really just a reminder that it's almost on), I'll also update this post when a replay is posted. Good luck, Jensie!
Update: As promised, here's the video stream of Jensie's ride. So far, you can still watch the broadcast in its replay. Hopefully it will stay up indefinitely!