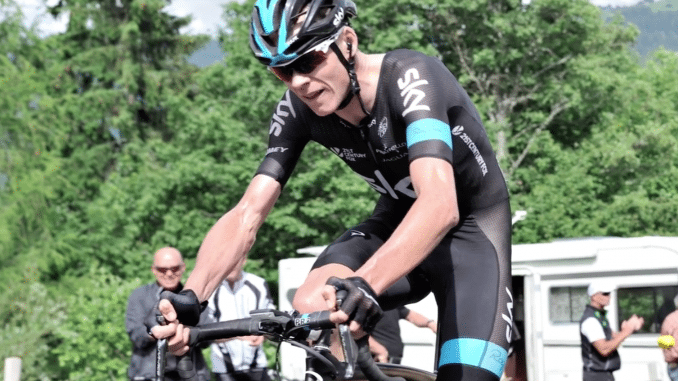 In the following video, we present to you the true reason that we know Christ Froome is not a doper. In fact, it has to do with a lot of science, biology, the X-men, and a bunch of completely made up facts. We may have lost it, folks. But in the true spirit of unprofessional journalism, we'd like to present our take on what makes Chris Froome so fast. And we don't think it's doping–we've got an x-ray to prove it. In our latest video, find out just what Team Sky was so worried about when their data got hacked.
https://youtu.be/9V-eIupt3po
Think this story was stupid? It's not half as stupid as someone throwing urine in Froome's face. We wanted to respond in kind to a treatment that many cyclists receive out on the road–and it occurs in every level of the ranks. Maybe not always with urine, but people throw insults and drinks without thinking twice these days–every bit as lame. Let's all have a laugh, be kind, and just try to enjoy the greatest sport on the planet.
Photos courtesy: Georges Menager, Sean Hickin, Jaguar MENA, Cinthea Fox, and Eric Huang
By the way, this is all a joke.