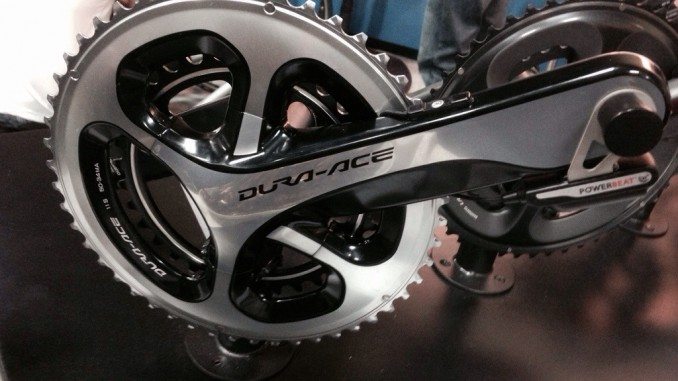 A quick peek at two yet-to-be-released data processing gear for you. I was pretty impressed with the prototypes for Power Beat and Aero Bar Edge, which I got a chance to look over at Interbike. Both products offer you a way to interpret your form and performance on the bike.
PowerBeat
The Power Beat Power Meter will sell for just $499 and let's you use your current cranks, pedals, and everything else you've already got. The Power Beat slips over each pedal spindle and attaches to either crank. Why so cool? Well besides the cheap price and ease of installation, you'll also get data on both legs–so get excited about finding your dominant side!
At merely 25 grams per sensor there shouldn't be many complaints about doubling up on the sensors, and it connects to your computer or smart phone via Bluetooth or ANT+. Nice to see some pretty pro tech that's now within reach for a much larger consumer base–cyclists and triathletes of all skill levels rejoice!
A full review is hopefully on the horizon for you, but for now, check out the WATTEAM website and prepare to drool.
Aero Bar Edge
Another simple, yet noteworthy data reader is the Aero Bar Edge. This little gadget fits in under the arm pad of your aero bar–compatible with all bar systems, apparently–and measures your positioning in the tuck position. In other words, it let's you know when you're more aero or not so aero. Over the course of a long TT or Ironman bike leg, you'll hopefully be able to train yourself to significant time gains by getting into the optimal position.
While they currently don't have real-time data processing, you can analyze each ride to see when and where you settled into your best tuck. You can also use this tech to minimize back and neck pain while getting into the most comfortable and quick position.
Not too shabby, eh? Stay tuned for more in-depth reviews–and much better pictures–of both these products.