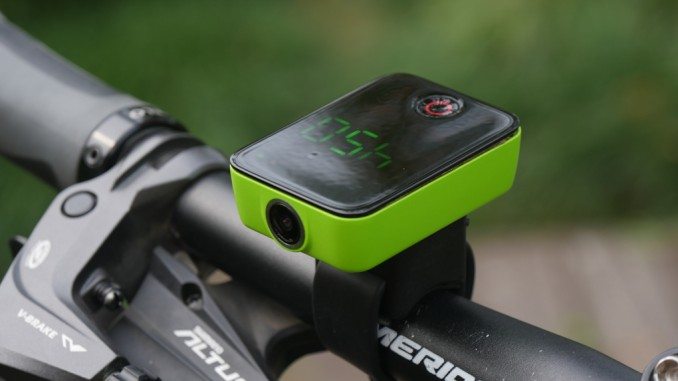 There's something about being a cyclist that sometimes leaves you wanting fewer gadgets. Fewer mounts on your bars, fewer things in your pockets, fewer charge cords to keep track of. Yes, some days you understand the weight weenie's plight.
Travel light. Be quick.
MiniWing might have developed one answer to the minimalist's complaints with their Indiegogo launch: Camile.
The Camile combines HD video capturing with GPS and Bluetooth to offer an all-in-one camera and cyclocomputer. Although the computer is a little basic (offering just speed, distance, time, but no ANT+ connectivity), it does let you synch your smartphone to the unit. Wifi and Bluetooth work together with MiniWing's app to give you more functionality and training routes. Plus, this little bulwark alerts you to incoming calls–and lets you deny the ones that just aren't quite as important as your ride.
Battery life seems pretty decent here, as cameras go, with 3 hours of continuous video capturing, and up to 16 hours of GPS functionality. Both video and burst modes (from 3-60 second intervals) let you record in HD 1080p/30fps or 720p/60fps video through a 149-degree wide-angle lens. All this video can then be quickly edited and shared to social media through the app.
According to MiniWing, the Camile weighs just 55 grams, and mounts easily to any handlebars using its own quick release mount. Five different colors add a little choice to the mix, and the current Indiegogo price is hard to scoff at: $89.
The folks at MiniWing are looking to go into full production of the Camile once they hit their funding goal of $20,000. We hope to snag one of these cams for full testing in the near future, so be sure to watch for updates.
Otherwise, check out their campaign on Indiegogo, and let us know if you'll be picking one up for yourself.