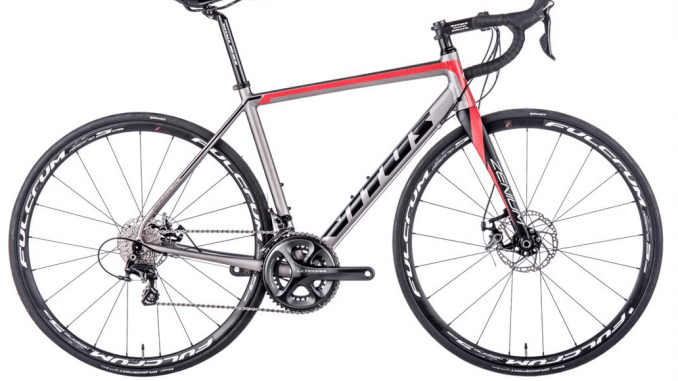 If you don't feel like elbowing fellow shoppers at your local Wal-Mart this year, your best bet for Black Friday deals might be online. Here are the best Black Friday cycling sites we've seen across the webs. We'll be adding to this list as we come across more sweet deals, but be sure to let us know in the comments section what you're planning to check out this week. Happy Holidays! And good luck.
Chain Reaction Cycles
Chain Reaction Cycles has weekly deals launching. Some of them are so good they're gone pretty quickly. If you're in need of a sweet saddle, check out the Fi:zi'k Kurve for $99, or check out all of the deals, including bikes slashed (price-wise, not, like, broken or anything).
Vitus Bikes Zenium SL PRO Disc Road Bike 2016
Click here for all Chain Reaction Cycles' Deals
Art's Cyclery
Art's Cyclery has some discounts on a variety of stuff, but mostly the components page has the best gear like saddles, cranksets, and shifters.
Click here for all of Art's Cyclery's Deals
Pactimo
Pactimo has deals on their special brand of cycling wear with gear up to 80% off. The outlet is a pretty decent place to grab some good deals, but they're selling out quickly.
Check out all of Pactimo's Black Friday thru Cyber Monday deals
Pro Bike Kit
You gotta wait till the 25th, but Pro Bike Kit is teasing some pretty big discounts on everything from kits (duh) to components and wheelsets. Plus, they're going all in on Cyber Monday. Nothing is live as of now, but click below when the time comes to check out their deals:

Wiggle
Wiggle Black Friday has new deal releases every day until the big day like these  3T Orbis II C35 Pro Clinchers for under $375. While they are prone to selling out, the best should be yet to come this Thursday with a countdown clock to let you know just when to hit refresh on the browser.
Click here for all of Wiggle's Black Friday Deals
Jenson USA
Jenson USA has a ton of screaming deals on bikes and gear broken down by their brands. I've listed some of the deepest discounts for you below, but there's still more clicking around to do. Like up to 75% off Giro stuff. Here's a quick click guide for you: bikes or gear.
This Orbea Avant comes in at just under $1200. But check out all these Bikes at Jenson USA

Of course, before pulling the trigger on one of these bikes, make sure you're really getting a killer deal. Often, they may be older models that have been discounted for a while, and you might be able to find something better elsewhere. Just be aware that you really are getting that great price.
Like these Garmin Vector Pedals at $200 off:

Check out all the deals from Jenson USA
That's it for now. More coming as the big days approach! Don't forget to add your own finds to the comments below.