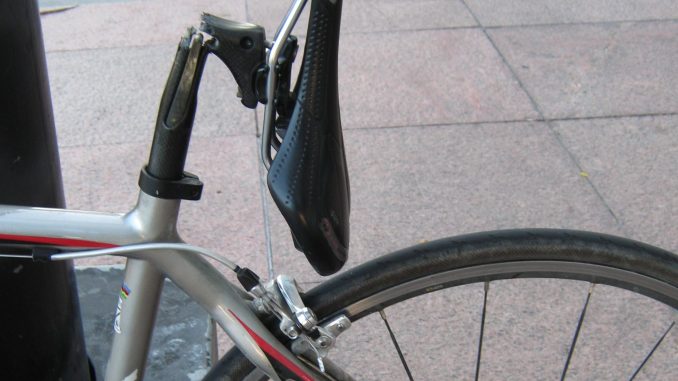 Measured on the special sit-o-meter pad, matched with a saddle, riding high on the marketing hype "light and comfortable," I had just made my wallet $200 skinnier. Satisfied that I had finally bought that one true seat. The one that I could count on to be with me when the miles grew long. And, most importantly, the one saddle that would end all my discomfort. For good.
Ten miles into my first ride, and I could no longer sit. No drop in weight or fancy new look was making up for the hot spots that special saddle was throwing. I cursed it and blamed it and wished it had never come to me. But so do all who live to see such times. Except, the saddle wasn't actually to blame.
Is Your Saddle Really Uncomfortable?
Plenty of marketing pitches will promise you the world's most comfy saddle, and this might be completely true of many. If you've bounced from one seat to another and just haven't quite landed on one that fits well, the problem might not be the saddle at all. I'm here to tell you the truth about finding the perfect fitting saddle, and it's missing all the hype (well, maybe it's still got some of the hype–just not all of the hype). Here are a few things to check before chucking the new seat:
Shorts in a Bunch?
I've tried my fair share of bib shorts, and I can tell you that some chamois are just not that good. First things first, make sure you're riding in a decent pair of cycling shorts. Personally, I like gel pads–they don't seem to bunch or permanently depress the way that foam layers do. Of course, this isn't true of all gel chamois or all foam chamois, so I've got a few recommendations:
Castelli Mondiale, Voler's Caliber, Assos' T.Cento_S7 (legit name, right?), and Santini's Interactive 3.0 are all shorts I've personally tried (in the women's versions, of course) and loved. Some of these are expensive, but If you're gonna invest in anything, grab a really decent pair of shorts. In my experience, you'll want to fork over at least $100 for some solid bibs (or look for closeout deals like these here. There's no shame in the clearance aisle). Look for good reviews from several riders, and be prepared to try a couple pair.
Level with Me
Start with your saddle at dead level. If that means you need to bring out some tools then do it. Remember, don't do this while your bike is on a trainer or a work stand (live, learn, reposition). Keep the level on your saddle until you've got the rails all properly tightened down to make sure that it didn't tilt in the process.
Once you've found a comfy saddle, you can play with the positioning. But it's also a good idea to make sure you're sitting on the bike properly by getting a basic bike fit done by your LBS. Make sure they've got the height, fore, aft, etc. set for you before you hate on your current saddle.
Getting a bike fit will also highlight the importance of being in the right riding position on the bike. Keeping your back flat, arms at a nice 90-degree bend, and making certain you're not over or under-extending your legs will be key to really understanding whether it's your saddle that's hurting you or your position.
It Just Takes Time
While some saddles just won't fit you or your riding style, even the best fitting saddle needs some miles to break in–for that matter, so does your rear end. If your body isn't used to riding, you'll have a toughening up period before really any saddle feels comfortable. Although every person is different, generally you'll notice less soreness after a ride and more flexibility in your position on the bike.
Getting past this toughening up period is crucial. You won't find a great saddle until you're through it. Once you're tough as metal, you'll get a good idea of where you're feeling pressure points, how you're sitting improperly, or where the real pain is coming from.
Of course, the second part of this is breaking in a saddle (and I don't mean the kind of breaking pictured at left). It takes about 1,000 miles for most saddles to break in properly.
One. Thousand. Miles.
Commitment is a thing, folks.
How to Find a Comfortable Saddle
OK, let's say none of that stuff was helpful. You're still feeling the burn. My next articles will discuss not only specific saddles that do give you a better fit from day 1, but also how to choose the right shape and features. Questions? Send them over, or add them to the comments below. I'm here to help, just ask.
Keep pedaling, I've got more answers on deck.