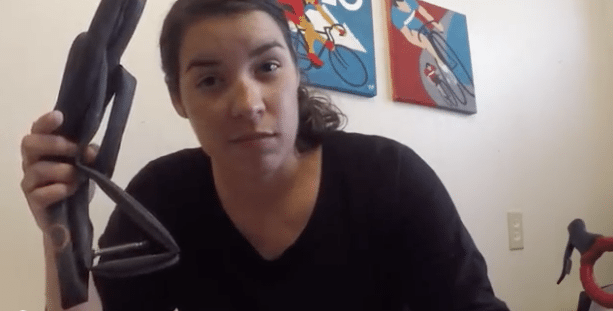 Nate: "I've been trying to get a couple of tubes into my flat kit, but I can't seem to get the air out of them enough to get them small. How do I roll a bike tube properly?"
This is an often overlooked topic. Plenty of cyclists think it's a no-brainer–just roll it in a tight cirle. But, in practice, it's a bit tougher to get tubes flattened than you might think. And nobody likes a bulky flat kit.
I like this question so much, Nate, that I am using it to sort of unofficially (unofficially because it's technically the third video we've done here at SLO Cyclist) launch our video guides. Yup, we're finally going to commit. We're finally going to try and get more than 3 subscribers on our YouTube channel (hey, they're loyal, and we respect loyal).
Don't forget to Subscribe to our brand new YouTube channel (it's totes free) and be sure to Like our video if you want to see more like this!