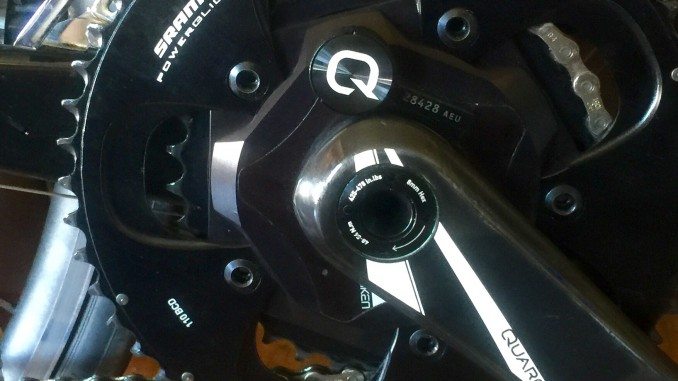 Power Meters – Are They Worth It?
This is Shane.
Shane likes bikes and wants to race.
Shane hasn't been working out lately.
Shane's going to compare a Heart Rate Monitor and a Power Meter in the name of science.
Don't be like Shane–just read his results.
OK, enough silliness. We're down to science these days, and we're not afraid to put ourselves on the line for your benefit (well, Shane's not, anyway). Here's the plan:
In order to find out whether or not a power meter is a strong investment, we're following a few parameters in our testing. While this isn't completely fool-proof science, it should give us a strong idea of the differences in training with heart rate zones versus accurate power data.
In order to do this, we're removing as many variables as possible, and stretching our test out over the next few months. We'll give you regular updates on the progression of Shane's training data, and share with you his actual numbers as he goes from relative desk jockey to full-on cycling beast mode, back to desk jockey and then back to even better beast mode.
At least that's what we figure will happen.
Here's Our Method
Through careful planning, and with product support by the people at Quarq, we've developed a plan to show the effect of training in two ways: First, with only heart rate visible, and, second, with only power visible.
Shane will complete exactly the same 10-week training plan twice. We'll eliminate as many variables as possible by giving him the same rest period between plans, making him complete his workouts at the same time of day, with the same nutrition, and in as similar conditions as possible.
At the beginning, middle, and end of each training plan, Shane will complete a benchmark test to give us his base numbers as well as his gains. All of this data we'll share with you. Yes, he's a brave man.
While we'll collect both HRM and Power Meter data throughout the duration of our science, Shane will only be able to see and use one or the other based on which test he's completing.
We're using the super accurate Quarq Riken R (the carbon version of the more affordable Riken AL) to collect all of our power readings. We recently did an in depth review of the affordable Quarq Riken, but now we want to put it on the line to see whether or not investing in the Riken power meter will actually translate into making you a better, faster, cooler cyclist.
How Do I Keep Up With This?
Don't miss any of our data; read our findings as they happen! Be sure to subscribe to SLO Cyclist or follow us on Twitter, Facebook, or Google+.
And don't forget to encourage Shane on his brave quest. Up next, we'll put all his benchmark numbers out there. He truly is fearless.
Special thanks to the cool people at Quarq for getting us set up with the Riken R for the purposes of our testing.