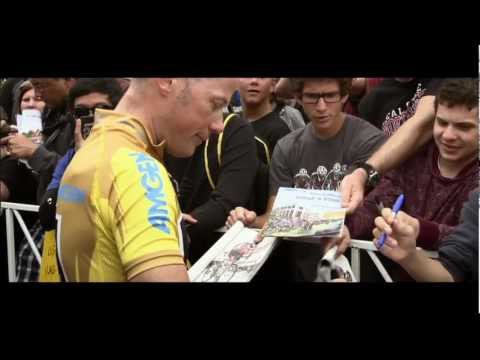 Excited about the upcoming Tour of California? Of course! It's one of the most exciting professional bike races in the country. I have watched local stage finishes and time trials for almost every year of the race's existence. I've met most of my favorite riders including Mark Cavendish, George Hincapie, and Peter Sagan–all of whom were also cool enough to sign my t-shirt. The finish line expos alone are enough to make your day–one word: freebies. This year, although San Luis Obispo hasn't been a host city for a few years, we'll finally see the race locally in beautiful Avila Beach. Stage 5 on Thursday, May 15, the biggest names in professional cycling will come barreling into town for an exciting sprint finish.
But since Avila is such a small town, you'll want to get there early if you'd like to find a parking space and get a spot along the finish. Better yet, ride to Avila! Below, you'll find a map from San Luis Obispo to Avila Beach heading out from downtown SLO to Front Street, where the finish line will be placed. I've mapped out the route to Avila that takes you directly to the finish line. Do know, however, that this is part of the actual route for the race, so be prepared to get through before they close the roads!
(Note: some browsers have issues displaying the map. If you're just seeing blank space, please click here.
A few notes: If you turn on to the Bob Jones Bike Trail, go slowly. Enjoy the beauty around you, but watch out for slow moving joggers, children on bikes, and folks just out for a stroll. People tend to walk all the way across the lanes, and when it's crowded, it's a very bad idea to zoom quickly in and around groups of tourists. If you want to keep a fast pace, turn right onto San Luis Bay Drive or pass the Bob Jones entrance and take a right on Avila Beach Drive instead. Both streets drop you at Avila Beach–once you see the Bike Stop Light, you're there.
No matter which way you decide to go, use extra caution. With a huge event, there will be an abundance of drivers going very fast. Watch out for dense traffic, and be sure to follow all the rules of the road. Also, you'll probably be hard pressed to find a place to lock up your bike–although there are bike racks, they will likely all be taken or blocked off. Be prepared to walk your bike around with you if you're staying near the finish line.
The route outlined, you may want to avoid Avila Beach altogether, and settle somewhere along the road (although I do recommend seeing the expo at some point!). In fact, watching from a few miles away from the finish can often be more exciting because the finish line tends to be crowded, and the riders go by so quickly you'll feel like you didn't see too much. A few years ago, I found a spot about two miles from the finish, and since all the racers were gearing up for a sprint, they tossed water bottles near me–excellent souvenirs. Of course, the best place to stay in any pro bike race is about a quarter mile after the feed station (can you say mussette bags?). To really get a good look at the riders, you should stop on the slopes of a climb and watch them pass by a bit more slowly than usual.
Check out the official Stage 5 map on the TOC website for the specifics on route, times, and the profile to find yourself the best place to view the race.
Watch the official promo for the TOC to get excited!