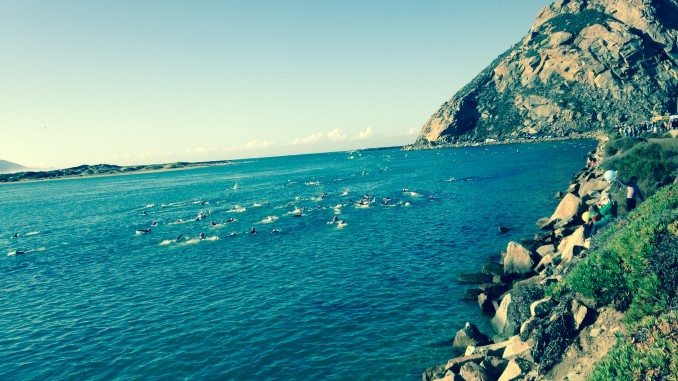 You've got an hour or two before your swim workout, and you need to get fueled up properly for all those meters you'll face. Naturally you grab a nice, healthy salad with plenty of veggies, right? Nope! What you should reach for is that greasy, cheesy pizza that smells so good.
Take it from me, because I learned this the gross way, that pizza will give you energy and keep your stomach off your mind for the duration of your swim. A healthy salad, on the other hand, will leave you feeling sluggish and sick. Isn't that the greatest quandary ever?
What Not to Eat:
Veggies
Lettuce
Spicy Foods
Nachos (I know these aren't surprising, but just don't try it)
Chipotle Burritos
Basically anything that's difficult to digest or creates gases (I know, right?)
What to Eat:
Cheese Pizza or another type that doesn't have much spice–no onions, peppers, or those type of foods. A little pepperoni is OK.
PB&J Sandwiches are great fuel for several sports. Take one on a long bike ride, and you'll know how amazingly they work.
Banana and Fruit Smoothie–although that sounds way more healthy and less dramatic than pizza.
You basically want to eat plenty of carbs and a little protein before you pull on that cap and goggles. But everyone is different, and what works for one may not work at all for another. What foods give you the best chance for a great swim?