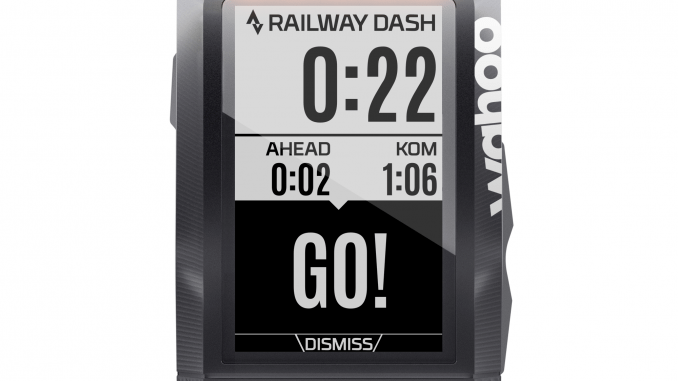 Been riding along with your
Wahoo ELEMNT
 just wondering whether or not you're grabbing that KOM/QOM? Wonder no longer because
live Strava segments
have arrived. Available this morning as an app and firmware update, users of the ELEMNT can grab the new feature now over wifi.
This new update makes the ELEMNT an even more serious contender in the GPS market with impressive functionality (
check out our preview that explains more of what the ELEMNT does
). So impressive, in fact, that I figured it was time to open my wallet and replace my old Edge 500. I'm cheap, folks. I was treasuring that old Edge. Now I've caught up with my future self (that's a thing).
How Strava Live Segments Work on the ELEMNT
Strava is easily authenticated on the ELEMNT, by simply starring a segment on Strava.com. Then, whenever you reach a starred segment on a ride, the ELEMNT will bring up a dedicated Strava Live Segment page showing progress, distance remaining, as well as the segment's full elevation profile. You can also customize the Strava Live Segment page via the ELEMNT companion app to display other key metrics such as power and heart rate.
When you're riding a Strava Live Segment, the ELEMNT's LEDs also lend a hand by letting you know how close you are to that KOM or personal best. The top row of LEDs indicate your progress within the segment, lighting up sequentially, while the side row of LEDs indicate whether you're over or under the pace for the KOM, your personal best, or the pace of a pre-selected opponent (so you'll know just exactly how much you're smashing your best friend's time. Nothing says, "We're BFFs" like crushing their KOM time).
The features keep coming as The ELEMNT can also track multiple Strava Live Segments simultaneously, as well as while following a route (with or without turn-by-turn cues). YES.
When you enter the final 200m of a segment and you're within 2 seconds of a target (KOM, personal best or opponent), a "Final Push" page takes over the display to alert you to the fact that you're about to achieve awesomeness. Plus, you can review the segment immediately after via the segment history page that allows you to see every live point up to wherever you are in the ride. No more waiting until your ride is done to check your performance. Pretty sweet.
How to Grab Your ELEMNT Updates & Other Info
ELEMNT units will be updated with the new Strava Live Segments feature via an "over-the-air" firmware update which you can install firmware with the press of a button (it's seriously that easy), either within the companion app or directly on the ELEMNT. You'll also want to update the companion app on both iOS or Android platforms.
Check out the full list of updates in this release at Wahoo's website.
Of course, in order to get Strava's Live Segments, you'll need a premium membership, which generally runs you around $59 per year. But, Wahoo is offering a free 60-day membership with the purchase of an ELEMNT for users who don't already have a premium Strava account. For more info on Strava membership, check out Strava.com
About the Wahoo ELEMNT
The ELEMNT packs ANT+, Bluetooth Smart, and WiFi connectivity that allows riders to easily view key ride metrics, navigate a route, track fellow riders' locations in real-time as well as receive en-route call, text and email notifications—all on it's large-format, high-contrast DayBright display.